Making transportation personal, one shrub at a time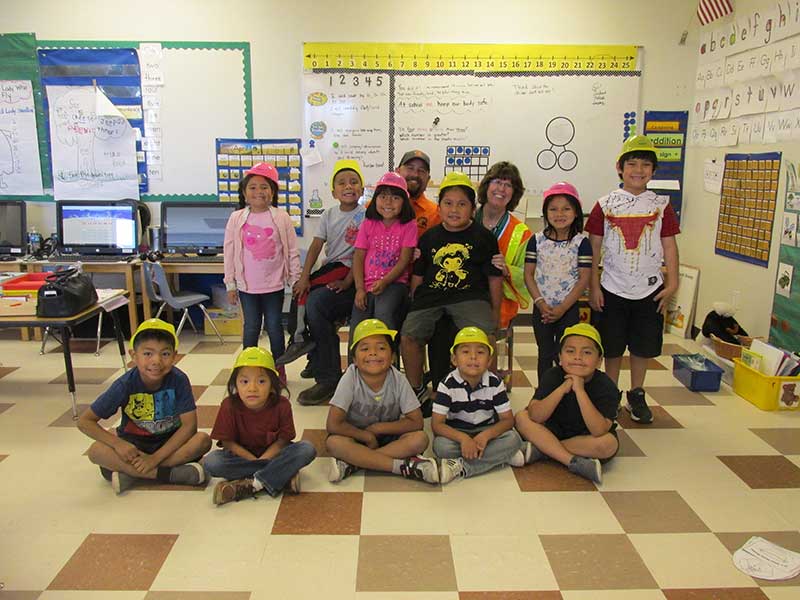 By Kathy Boyle / ADOT Communications
It's a common request: Trim back the bushes in the median to improve sight lines along State Route 87 in Mesa. ADOT receives requests like this every day. Sometimes it's overgrown shrubs or a tree obscuring a sign or a pothole that catches your car tire.
But for one teacher at Salt River Elementary School on the Salt River Pima-Maricopa Indian Community, the request to trim some overgrown bushes – and ADOT's quick action on it – had a more profound impact.
"Thank you for keeping us safe." That's what we heard recently from students in Dawn Burstyn-Meyers' kindergarten class.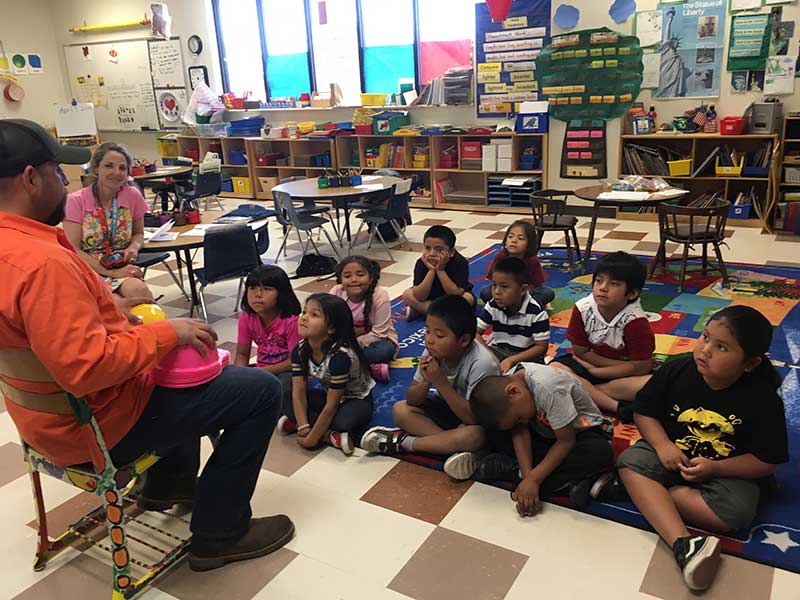 Burstyn-Meyers had contacted Central District Administrator Randy Everett to ask ADOT to clear the median of high brush on State Route 87 between Center Street and Mesa Drive. She described how difficult it was to see traffic in both directions on SR 87 due to the type of landscaping in the median.
Little did she know our Mesa Landscape crew was already planning to mow that particular section of highway. Led by landscape crew supervisors Mark Goedert and John Branch, our crew mowed vegetation in the median so traffic can be seen in both directions, making one kindergarten teacher very happy as well as residents in the area.
Here at ADOT we call this "making transportation personal," as well as safety first.
"See something, say something" is how Ms. Burstyn-Meyers describes the lesson she is teaching her students from this experience. She said she truly appreciates the quick action by ADOT crews. In turn, the students sent a special care package of hand-drawn pictures to Randy and the Mesa landscape crew, to express their thanks for a job well done.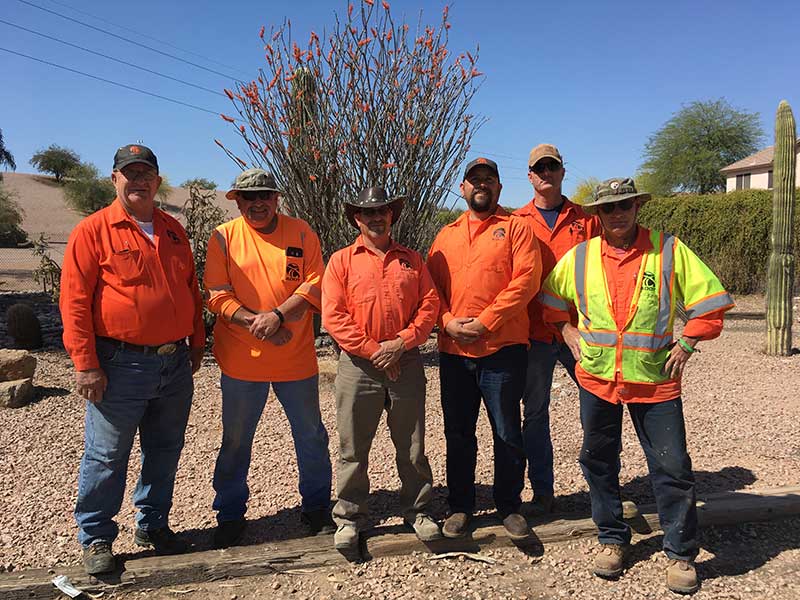 But, the story doesn't end there. ADOT recently made a special visit to Ms. Burstyn-Meyers' classroom. Shawn Garcia, a member of the landscape crew and the person responsible for mowing the median, presented the students with a plastic hardhat with ADOT's logo and the opportunity to share with the students a job he truly loves: keeping roadways safe. The students listened to Garcia describe the type of equipment the landscape crew uses.
As one student wrote in a message to ADOT, "Thank you for keeping my family safe on the road."
Thank you to the students at Salt River Elementary for recognizing the work our Mesa landscape crew performs every day. At ADOT, it's our responsibility to make sure our roads are safe. It's making transportation personal, one shrub at a time.