For materials lab supervisor, road safety is personal
By Laurie Merrill / ADOT Communications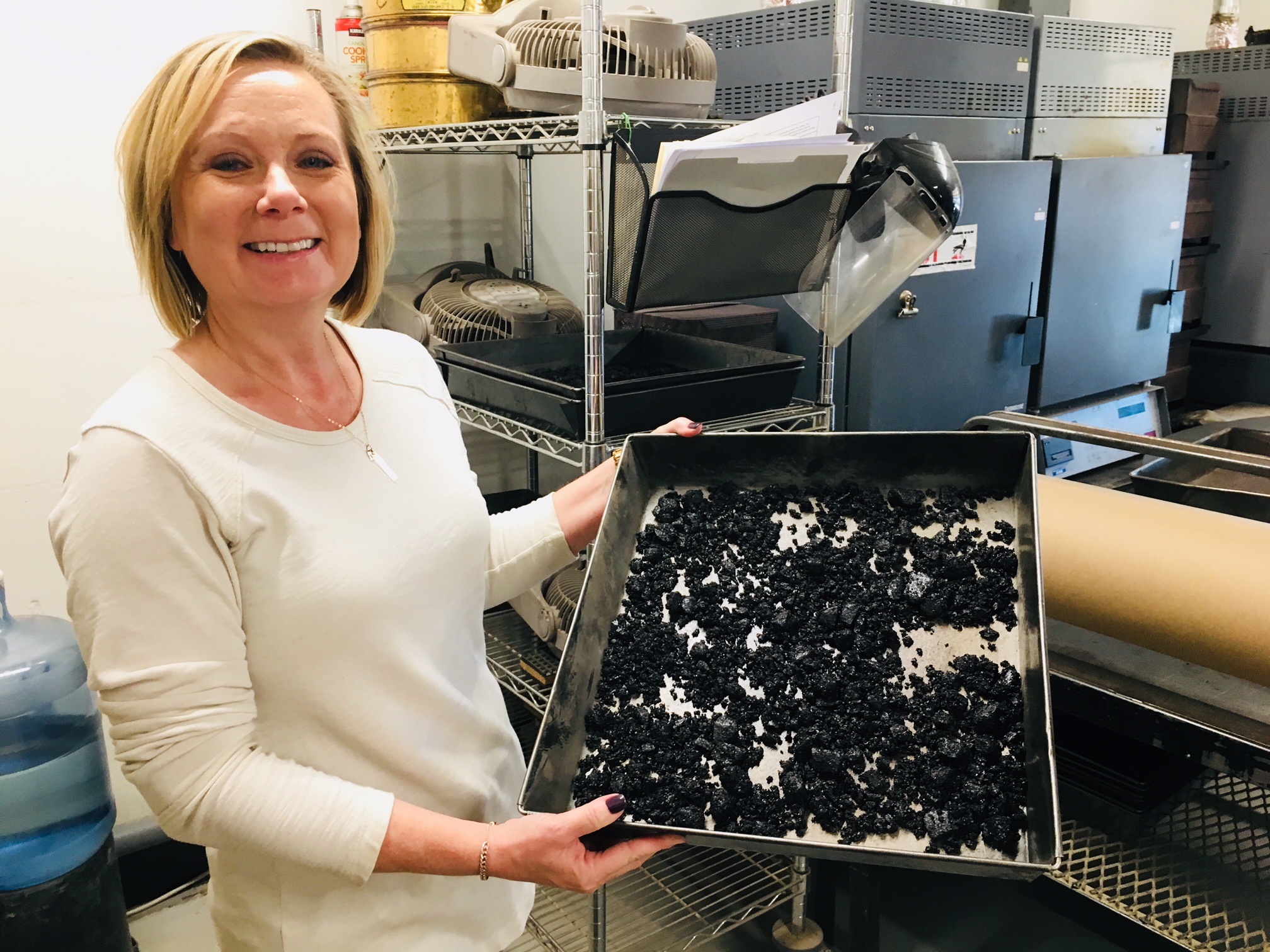 What happens on top of Arizona's highways is for everyone to see and use. What happens within the pavement is Kelly Baum's business.
Baum is among the ADOT employees charged with the crucial job of testing, component by component, what makes up every mile of Arizona highways.
Before a car can drive on a highway surface, the highway has to pass a battery of tests performed at ADOT's materials laboratories.
"What we do here is very important," said Baum, supervisor of ADOT's Phoenix Materials Lab. "Engineers focus on the building and the plans. We are the ones who run the tests that show if they are on the right track."
For Baum, an ADOT employee of 21 years, ensuring safe roads motivates her.
"It's taxpayer dollars we are dealing with," Baum said. "Taxpayers are trusting us to say it's safe to drive on, that it's safe for our families to drive on."
Using sophisticated equipment and an array of tests, ADOT's labs evaluate a range of materials, from rocks in cement to bolts on bridges.
"We have specifications that each project has to follow, whether for concrete, asphalt, soil or aggregate," Baum said. "It's like a recipe they have to follow."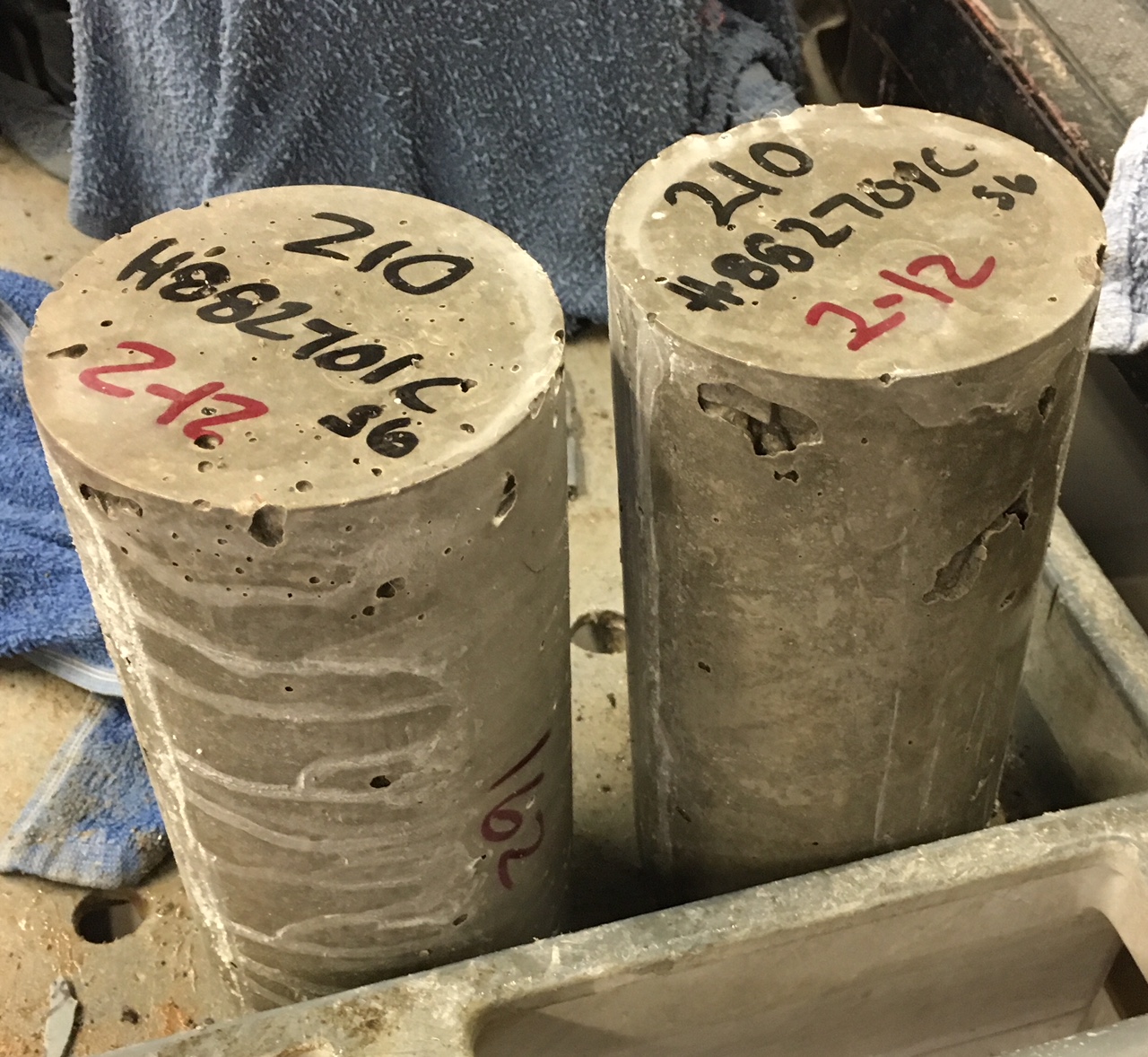 One test is like panning for gold. It uses sieves to determine if there's a consistent percentage of sand or rock. The correct ratio results in a road surface that is smooth but still has traction when it rains.
Another test measures voids, or air pockets, in asphalt. You want some voids so water can drain into it during storms, but you don't want too many or the road may not hold up as needed.
Lab employees are always under deadline, Baum said. They have four days upon delivery of samples to administer evaluations.
"Projects depend on and wait for this," Baum said.
When Baum first entered the workforce, she never imagined she'd spend her days with rocks and dirt. She handled puppies and kittens for her first job as a veterinarian's assistant in Kingman.
Prompted by circumstances to seek another job, she spotted an advertisement for an ADOT field inspector and landed it. Next, she was working in the soils department. One promotion led to another, and now she supervisors the Phoenix Materials Lab.
As supervisor, Baum knows every test and performs them often, as she did one recent day when a technician called in sick.
Trays of rocks, boxes of concrete cores, tubes of sand and a variety of other materials were heaped on tables at the Phoenix lab.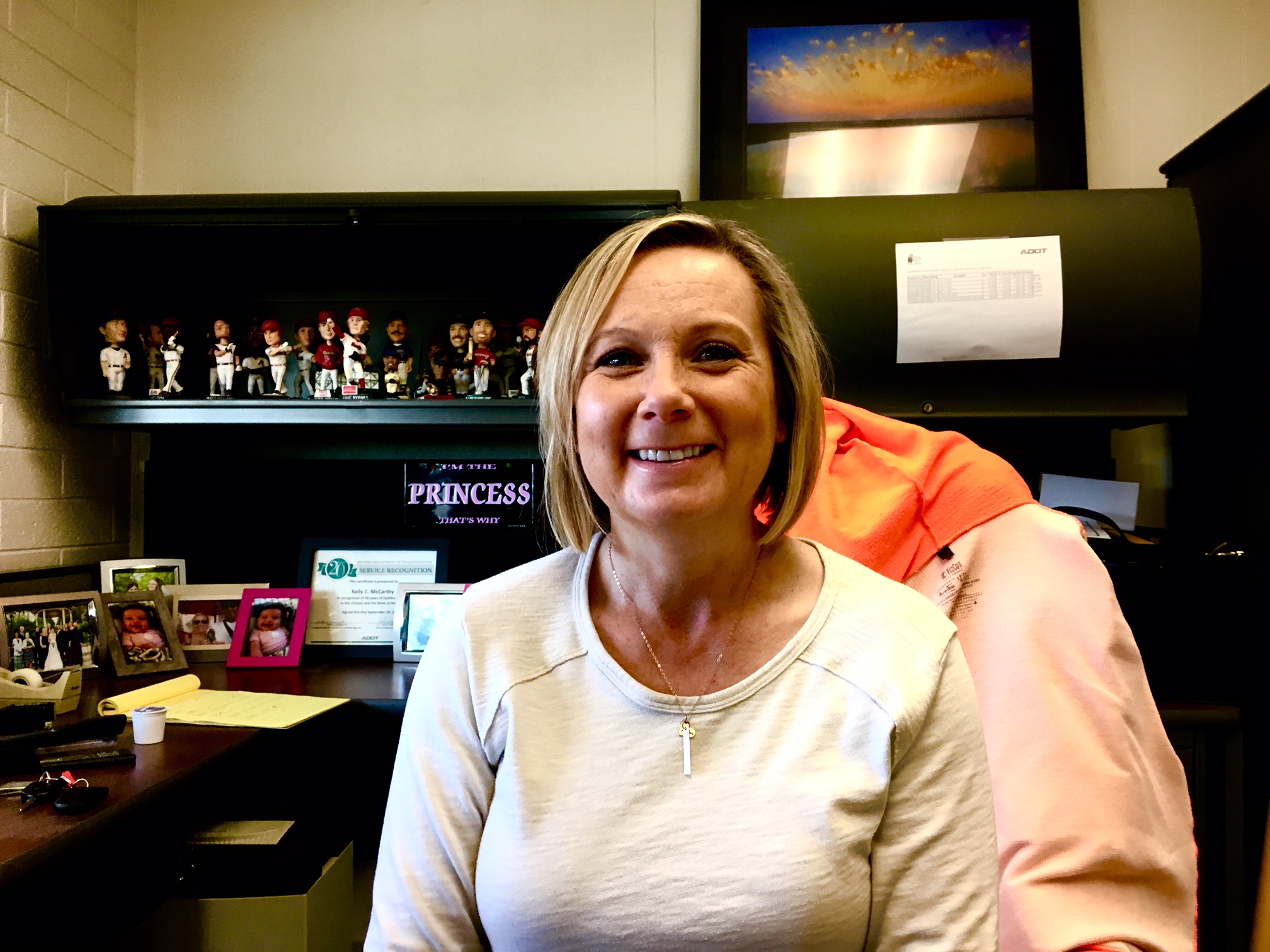 Anthony Avalos, the lead technician, was testing the breaking point of core samples to determine their strength.
Matthew Turner was running a plasticity test to evaluate plastic and liquid limits in a soil sample, Joe Allison was evaluating the ratio of sand to liquid in another sample and Corrie Romo was evaluating gradation samples.
Talking about her career, Baum said, "When I started working the lab, it just clicked. I really enjoyed the variety of things you can encounter with materials. I'm fascinated by that still.
"It's the best job in the world. It's playing in dirt."