Monument marks unusual battle site in southern Arizona
By David Rookhuyzen / ADOT Communications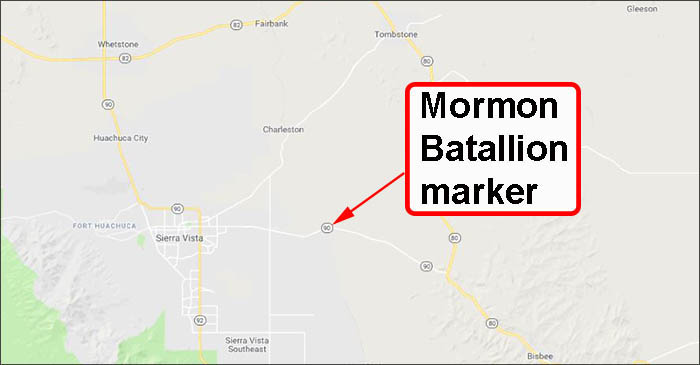 Travelers heading westbound on State 90 toward Sierra Vista might spot a small stone marker painted white on the north side of the highway, just before crossing the San Pedro River.
For those who have time to stop and investigate, they will find a plaque on the stone slab commemorating a small but interesting bit of Arizona history: the Mormon Battalion and the "Battle of the Bulls."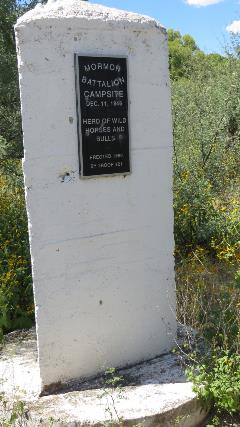 Recruited in Iowa in July 1846 due to the Mexican-American War, the battalion was tasked with carving a southern wagon train route to San Diego.
Despite a 2,000-mile march, mostly across Mexican and Native American territory, and their occupation of the pueblo of Tucson, the battalion only fought one "battle" during its year in service. While camping alongside the San Pedro, the men's presence attracted the attention of wild cattle that had been abandoned by Spanish or Mexican ranchers. The herd's bulls stampeded, leading to a short skirmish that saw three men wounded, two mules gored and more than 10 of the bulls shot.
This marker was set up by Boy Scout Troop No. 21 in 1960 to commemorate the event, dubbed later the "Battle of the Bulls.
Arizona highways are lined with interesting monuments such as this one to remember the people, places and events that helped shaped the state. We did a rundown of some of the more famous and interesting monuments in blog post last year.