MVD participates in annual Maricopa County StandDown event for veterans
MVD participates in annual Maricopa County StandDown event for veterans
By Bill Lamoreaux / ADOT Communications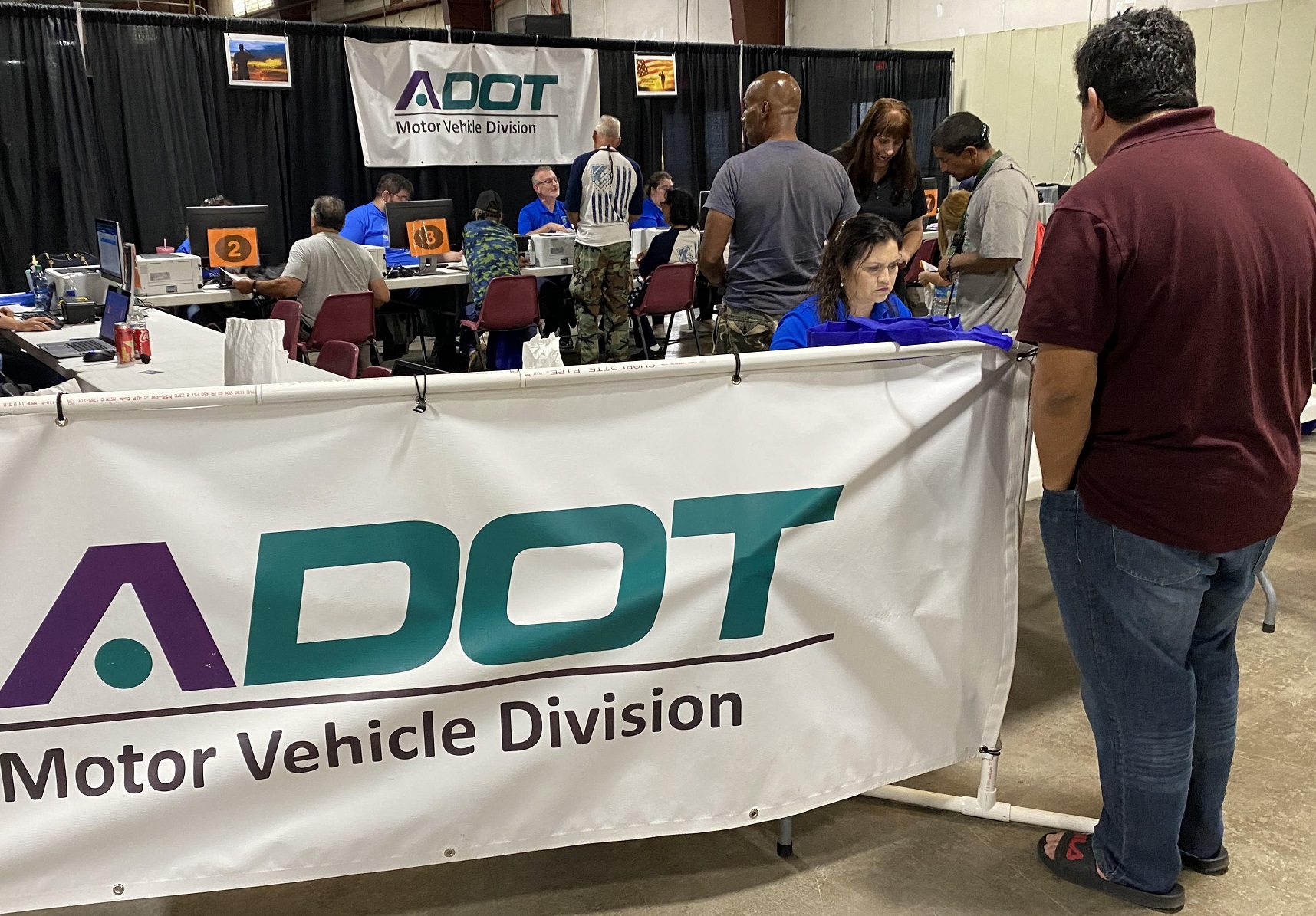 You may not think much about that license or ID card in your purse or wallet, but a driver license or ID card is an important document to identify you with the government. Just as you would use it to show your age or permission to drive, veterans dealing with instability or homelessness need an ID card to receive services and assistance.
"The veterans events are very important, many of the veterans are needing life changing services, without a valid ID they would not be eligible for the services offered at the events," said Lezlie Jo Perkins, Northwest Phoenix MVD Office Manager. "Many jobs also require a valid driver license."
MVD had the pleasure to once again participate in the annual Maricopa County StandDown event Friday, April 28, at the Arizona State Fairgrounds to provide identification assistance for many veterans in Arizona experiencing housing instability.
The MVD team helped 268 people with a number of MVD services to ensure they have a valid ID including driver license duplicates, motor vehicle records, renewals, reinstatements and even road tests. Sanderson Ford provided the vehicle for road tests.
"You hear many say, 'Now that I have my driver license back I can get a job, and with a job I will not be homeless,'" Perkins said.
This yearly event, hosted by the Arizona Veterans StandDown Alliance, provides thousands of Arizona veterans with access to resources that improve their lives and help them achieve stability.
Perkins, who has been working these events since 2013, says her favorite part is simple: "I love hearing the veterans say the event is life-changing for them."
More information about these events is available at the Arizona Housing Coalition website.