A reminder of what National Work Zone Awareness week is about
By David Rookhuyzen / ADOT Communications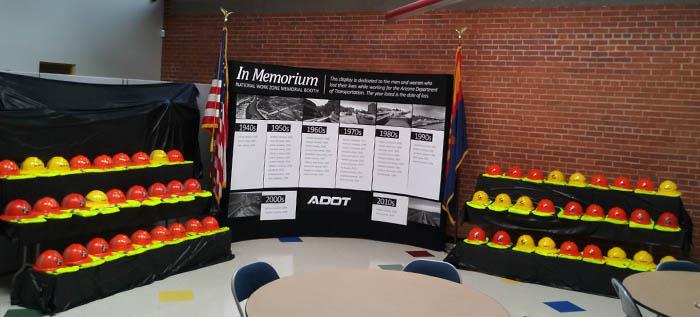 As we've noted in two previous blog posts, this is National Work Zone Awareness Week. We promote it in various ways every year, but this display at our training center in Phoenix demonstrates how serious work zone awareness is for those of us at ADOT.
The more than 50 hard hats and safety vests match the names of highway workers who have died on the job since the 1940s. While this display is special for this week, these same employees have a permanent monument at the Sunset Point Rest Area.
This special week is also why the State Capitol dome in Phoenix is lit safety-vest orange.
All of this just serves as a reminder that everyone needs to pay attention to safety in work zones. We've shared these simple tips along the way, but they bear repeating: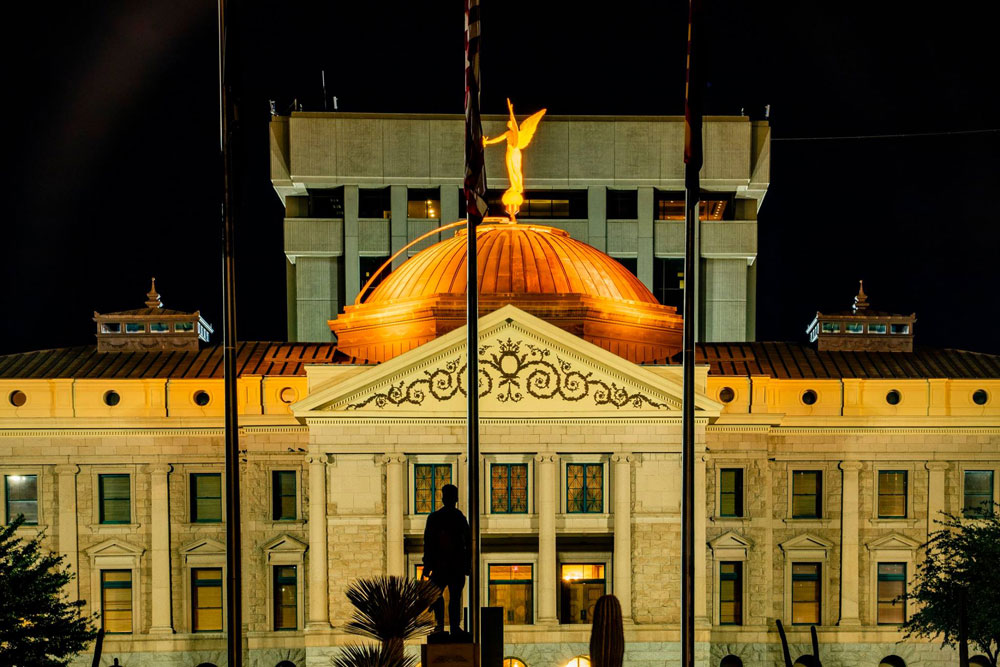 Pay attention to signs and flaggers.
Expect the unexpected, such as lowered speed limits, narrowing travel lanes or crews working near the travel lanes.
Slow down.
Merge safely if lanes are closed.
Don't tailgate to avoid rear-end collisions.
But really, safety starts with all of us evaluating how we drive. We hope you'll spend some time this week reading more about this issue and checking out some of the videos at azdot.gov/workzone and FocusOnDriving.com.