Road Trip Recipes: Red Mountain Turkey Chili
By John LaBarbera / ADOT Communications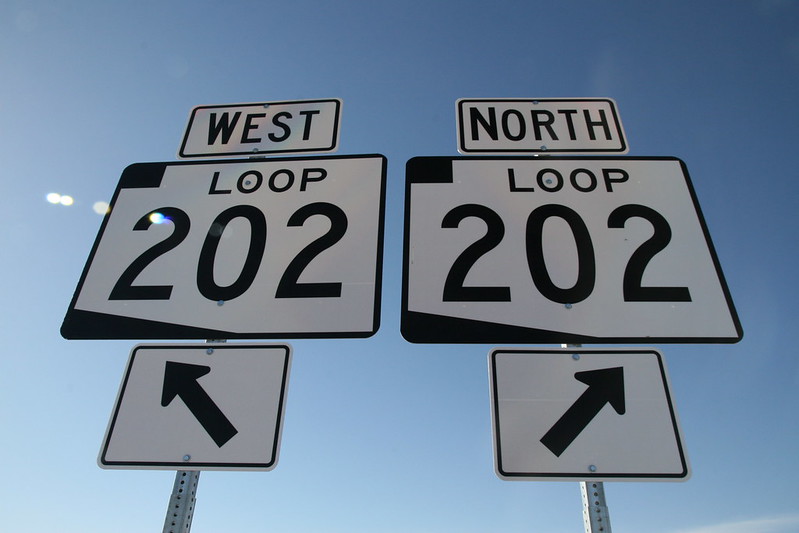 Greetings hungry travelers!
So, Thanksgiving day has come and gone but you've still got half a turkey hogging space in your fridge. What to do? How about a warm chili? Get rid of your leftover turkey the tasty way and add a heaping helping of nutritious beans and veggies to boot with our Red Mountain Turkey Chili!
Eagle-eyed readers may recognize that name as one the Valley's many freeways. And they'd be right.
The Red Mountain Freeway is the northern leg of the Valley's Loop 202. Stretching from the Mini Stack with I-10 and State Route 51 in Phoenix over 30 miles eastward to US 60 in Mesa, the Loop 202 Red Mountain Freeway was completed in 2008.
It's your gateway to the East Valley! You can get from downtown Phoenix to downtown Tempe in a matter of minutes thanks to the Red Mountain Freeway's route. You'll also find easy access to Arizona State University's main campus and several high profile shopping centers. There's even a special exit that takes you right to Sky Harbor Airport.
The portion between the Mini Stack and Loop 101 was originally designated as State Route 217 and known as the East Papago Freeway. In 1987 the Loop 202 designation was created, and we've never looked back.
In case you are wondering, the name comes from the eponymous Red Mountain, a prominent landmark in the East Valley that sits just north of the Salt River. In fact, it's nearly impossible to go anywhere in east Mesa without finding something named for it.
When the final (nearly) 5-mile section was finished between Power and University, it was said to be the single largest project ADOT managed up to that time.
Fun fact: It was also a filming location for the 2007 blockbuster "The Kingdom."
Now, if you're ready for a kingdom of flavor, you've come to the right place!
Red Mountain Leftover Turkey Chili
Ingredients:
2 tablespoons olive oil
1 yellow onion, chopped
1 green bell pepper, chopped
1 serano pepper, diced and seeded
1 jalapeno pepper, diced and seeded
1 anaheim pepper, diced and seeded
3 cloves of garlic, minced
1 tablespoon cumin
¼ cup chili powder
1 tablespoon oregano
2 tablespoons brown sugar
Salt and pepper to taste
3 cups leftover turkey meat, chopped or pulled
2 cups chicken broth
2 (15 oz) cans pinto beans, drained and rinsed
1 (15 oz) can black beans, whole
1 (28 oz) can of fire roasted diced tomatoes, whole
Prepare:
Heat pot over medium-high heat, pour in olive oil. Add in onions and bell peppers, allow to cook for about 7 minutes.
Drop in jalapeno, serano, anaheim and garlic. Cook for about 2 minutes.
Stir in the spices and mix until fragrant. Add the turkey and stir until coated.
Pour in chicken broth, tomatoes and beans.
Allow to simmer for 1 hour on medium-low, stirring occasionally.
Add salt and pepper to taste. Top with cheese, green onion, sour cream, and a slice (or two!) of cornbread.
Did you make this dish? Let us know what you think and post an image on social media using the hashtag #RoadtripRecipe!