Rose Mofford: An Arizona trailblazer
Rose Mofford: An Arizona trailblazer
By David Woodfill / ADOT Communications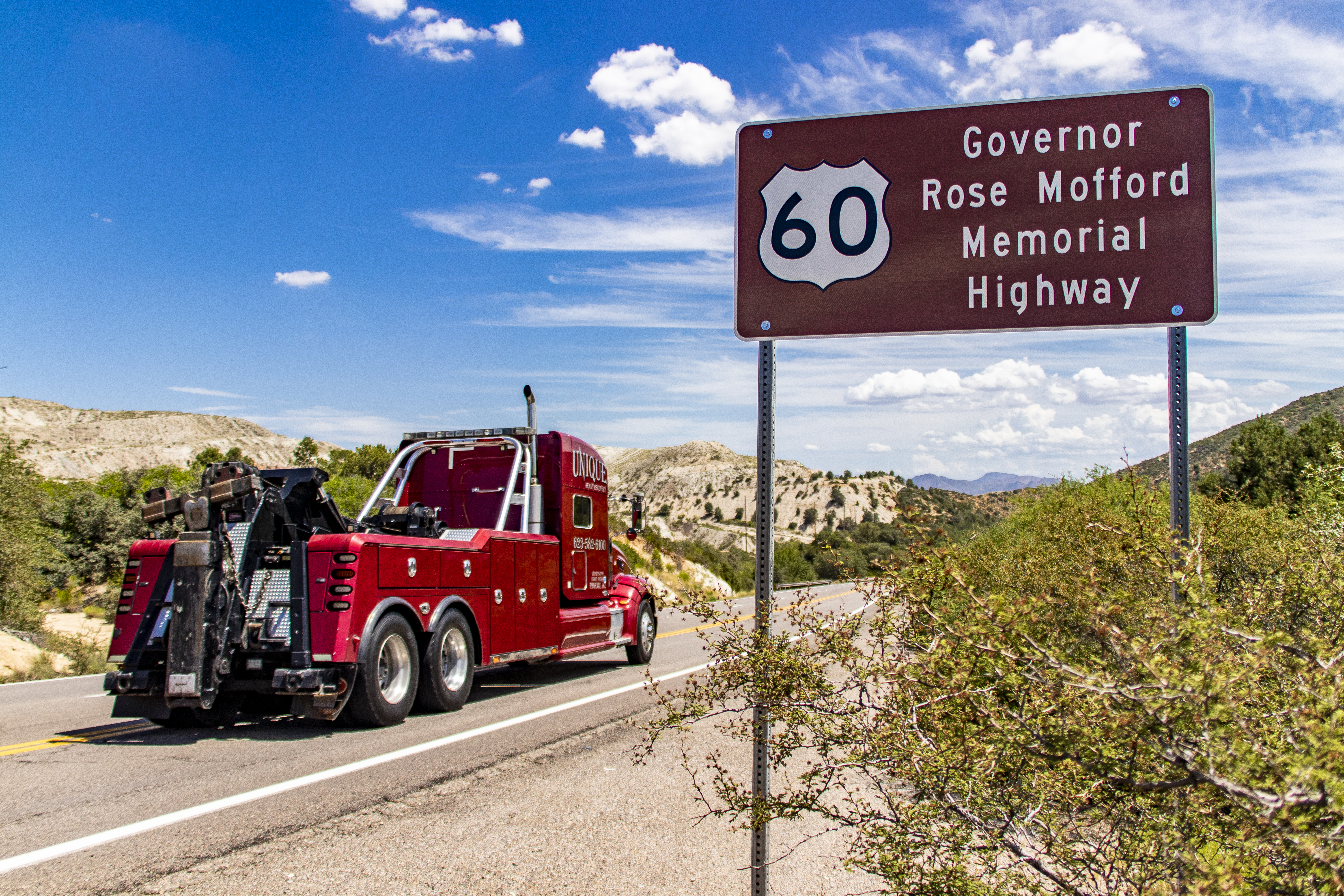 March is Women's History Month and we want to take a moment to acknowledge former Arizona Governor Rose Mofford.
Mofford was Arizona's first female governor, holding the state's highest office from 1988 to 1991. She was governor when the Interstate 10 Deck Park Tunnel opened in Phoenix. The tunnel was the final segment connecting the transcontinental freeway between Santa Monica, Calif., and Jacksonville, Fla.
But, back to Rose.
Born the child of Croatian immigrants on June 10, 1922, Mofford grew up and graduated from high school in Globe. Mofford was appointed Secretary of State, a role she served between 1977 and 1988. 
Mofford was a champion of the state's transportation system, overseeing the start of construction on Loop 101 Agua Fria Freeway, the opening of State Route 51, as well as the aforementioned I-10 tunnel project, which was part of the expansion of the Papago Freeway. 
So critical was her leadership to the state and its still-young transportation system that state officials named a stretch of US 60 the "Governor Rose Mofford Memorial Highway."
Fast-forward to 1990 when the picture of Mofford in the tunnel was taken. It would have been in the twilight of Mofford's career in public service. One may wonder what she was thinking as the flashbulbs flickered, presiding over the opening of one of the state's most vital transportation corridors; the most powerful woman in state government and the first female to achieve it. 
Mofford passed away on Sep 15, 2016. She was 94.