Safely Home for both crews and drivers in work zones
Safely Home for both crews and drivers in work zones
By John Halikowski / ADOT Director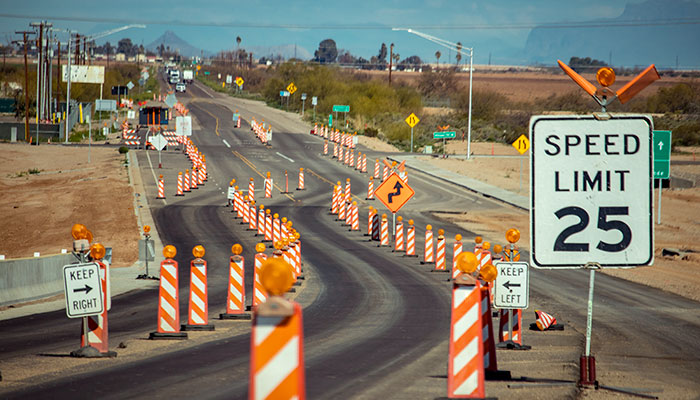 March 4, 2020 remains a dark day at the Arizona Department of Transportation. Frank Dorizio, a member of ADOT's Incident Response Unit sponsored by State Farm, was killed while on duty, setting up a sign alerting drivers to pavement repairs along Interstate 10 south of the Phoenix area. He was the first ADOT worker since 1998 to be struck and killed while working along a highway. We honor our ADOT employees who have been killed in the line of duty with a special memorial at the Sunset Point Rest Area on Interstate 17. 
Safely Home is our True North at ADOT. It's what guides us in the decisions we make in constructing and maintaining the state transportation system. We want to ensure that you and your loved ones, as well as our construction crews and employees, get safely home each and every day. Besides our crews, law enforcement officers are often on-duty in a construction zone.
National Work Zone Awareness Week, April 11-15, is the time to remind everyone of the importance of being a responsible driver in work zones. Sadly, national data shows motorists are the ones killed most frequently in work zones because of speed and not paying attention.
At ADOT, we put safety first when establishing work zones. We designate work zones with signage, barricades, cones and orange or yellow vests. We want to ensure workers and drivers have enough space to safely navigate through a work zone. We need drivers to do their part and slow down when driving through work zones.
Besides our transportation crews, we have first responders like law enforcement, firefighters and tow truck operators who also need a safe area to work. When you see these individuals in a work zone, you should slow down for them, too.
Our I-10 Broadway Curve project team created a public service announcement, reminding drivers to pay attention, slow down when driving through the project area. I encourage you to watch the video and share it with others. It's a simple reminder that work zone safety is everyone's responsibility.
When you take the wheel in your hands, you have a responsibility to drive safely so all our loved ones come home.