Shining a spotlight on our "Little Yellow Truck"
Shining a spotlight on our "Little Yellow Truck"
Kathy Cline / ADOT Communications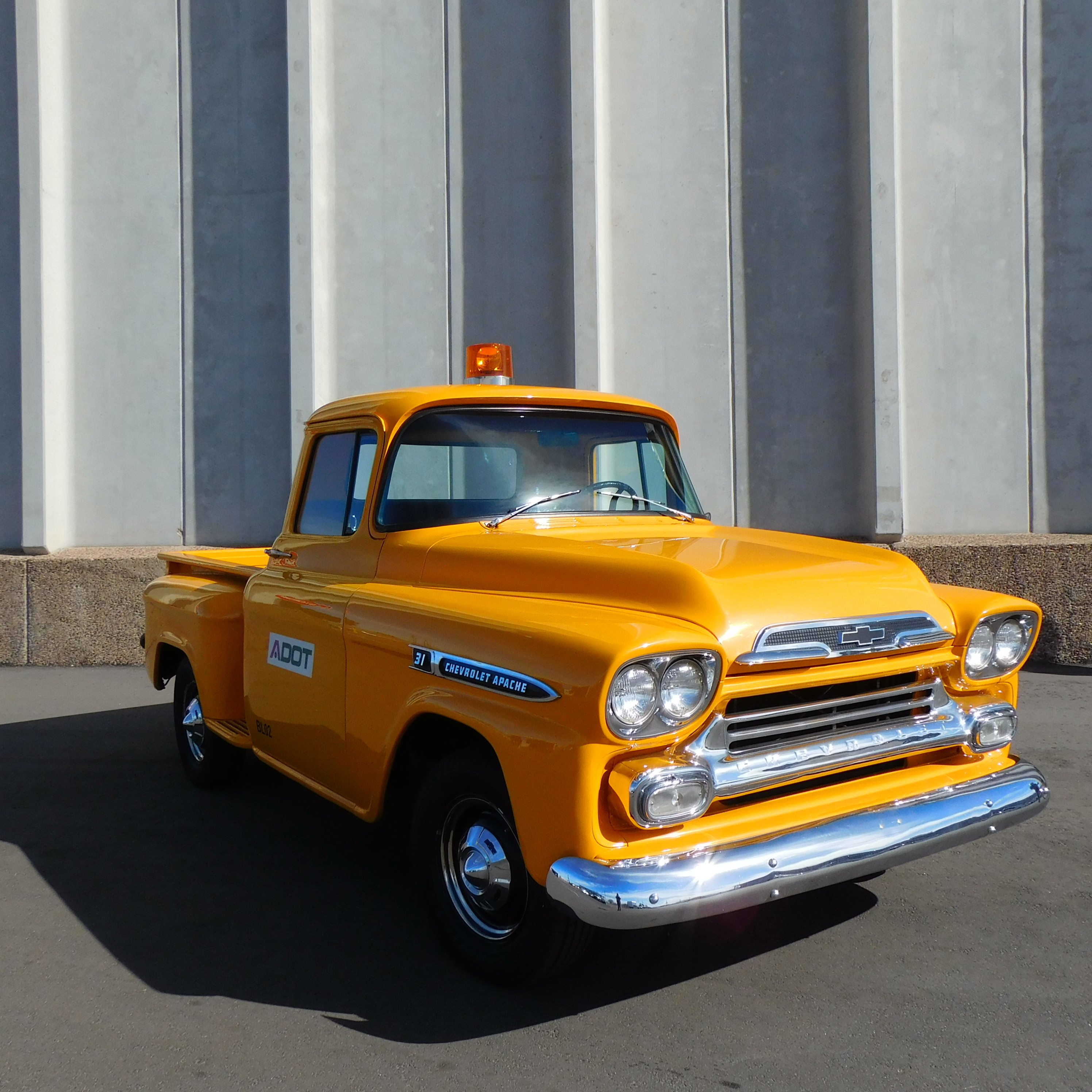 For decades, a 1959 Chevrolet Apache truck carried employees all over the Grand Canyon Airport, which ADOT owns and operates. By the 1980s its condition had deteriorated and could no longer be used for daily operations.
Instead of junking it, ADOT employees at Equipment Services in Phoenix restored what we've come to call our "Little Yellow Truck."
"This is a part of our past, and a part of our history," says Lionel McFarlane, ADOT Equipment Services Manager. "We can't just forget about our history."
Jerry West, administrator of Equipment Services at the time, and his team donated their free time (some even on weekends), parts and labor to the passion project. They replaced and restored just about everything, including the interior seat and truck bed. By the time they were done ADOT's little truck that could was glowing with new paint, shiny chrome and a cleaned-up engine.
McFarlane says the truck is truly a joy to behold. But it's more than that to him and ADOT employees.
"These types of things are an extension of our business and the passion that we have towards transportation," he said. "This is a passion with us."
Our "Little Yellow Truck" is enjoying retirement from the daily grind and makes appearances at parades and other special events.