SR 260 is nearly 200 miles of gorgeous scenery
By David Rookhuyzen / ADOT Communications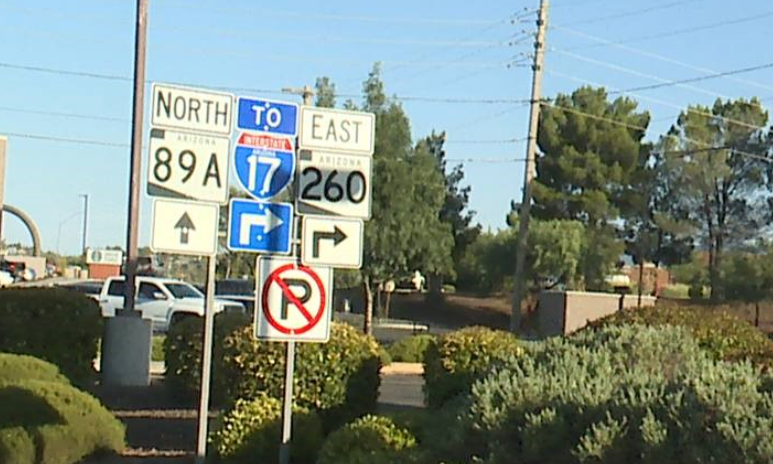 If there is one thing Arizona is not lacking, it's scenic roads.
Just off the top of our heads there is State Route 89A from Sedona to Flagstaff; State Route 82 between Nogales and Whetstone, US 60 from Superior to Globe, US 180 from Flagstaff to State Route 64 ... we could go on and on.
Among some of the truly spectacular drives out there, there are few roads that are as uniformally scenic as State Route 260.
Starting in Cottonwood, this 193-mile highway runs from the aptly named Verde Valley before heading up in elevation again to hit the picturesque communities of Strawberry and Pine before reaching that gateway to northeast Arizona's high country, Payson. Along the way, and then as it continues on to Heber-Overgaard, the road offers gorgeous views of the Mogollon Rim. Finally it runs through Show Low and on to Eager, displaying the natural beauty that is the White Mountains.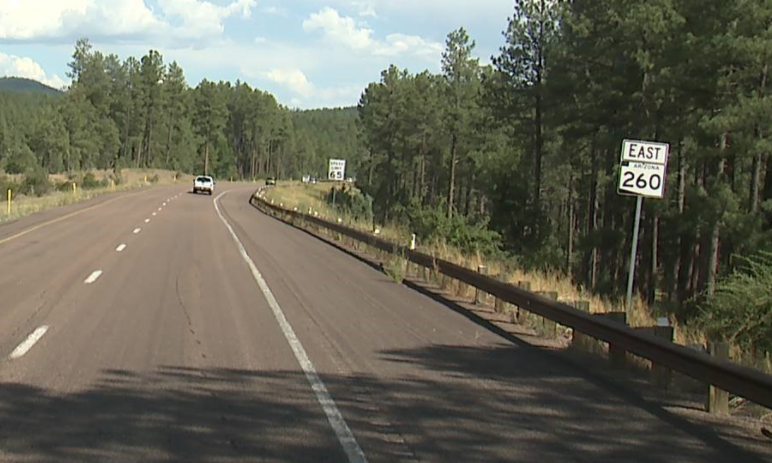 Though many portions of this frequently traveled highway are definitively modern, the origins of some of its oldest parts reach deep into Arizona history.
You can read more on our website's section of historic roads, but the genesis of SR 260 goes back to the beginning of the 1870s when General George Crook wished to connect isolated army posts located at modern Camp Verde and south of present-day Show Low and McNary. This "General Crook Trail" would serve to both keep supplies moving and seal off the rim country to the Apaches he was campaigning against.
Fun fact, the mule crew hired to construct the road toward Heber was headed by Corydon Cooley, the winner of the eponymous card draw contest that named the city of Show Low.
During this same decade, other roads would be constructed to connect the fort with suppliers in communities such as McNary and Springerville. The section running between those two communities would be added to the state highway system in 1928 as State Route 73. The section built by Cooley and his teams, running between Heber and Show Low would become State Route 260 in 1955.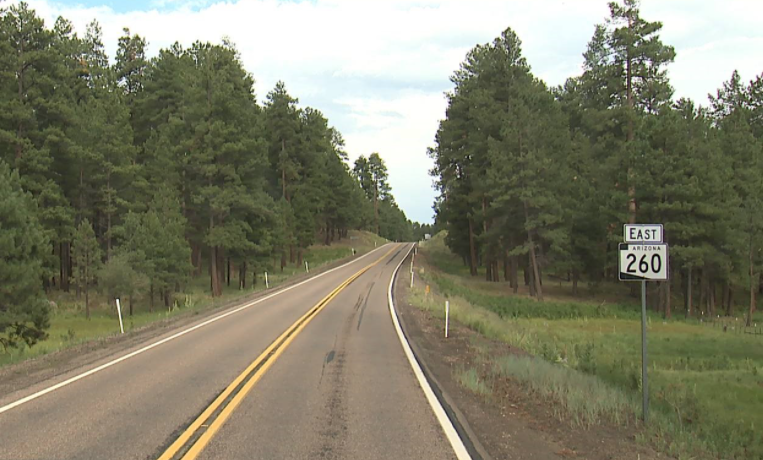 Modern State Route 260 began to really form following World War II, when Arizona's population was taking off. The route along the Mogollon Rim - originally called State Route 160 - was assembled mainly from existing forest roads, with paving completed between Payson and Show Low by 1974 after 14 years of construction. This newly completed highway, along with the completion of the Beeline Highway between Phoenix and Payson, opened up the Rim country to tourists from southern Arizona.
The final freeway numbering is something of a jumbled mess of forgotten highway numbers and dates (which the truly interested reader can find here), but suffice it to say that in the 1970s the State Route 260 numbering was commissioned between Payson and Show Low and by the middle of the decade the whole stretch to Eager had been renumbered. However, it wouldn't be until the 1990s that the road to Camp Verde and then to Cottonwood would be added into this highway, erasing the former State Route 279 designation.
All of this is just a long-winded way of saying today that you can take a nearly 200-mile trip up between one beautiful spot in the state to another beautiful spot, with a lot of beautiful spots in between.