State highway to North Rim closes for the winter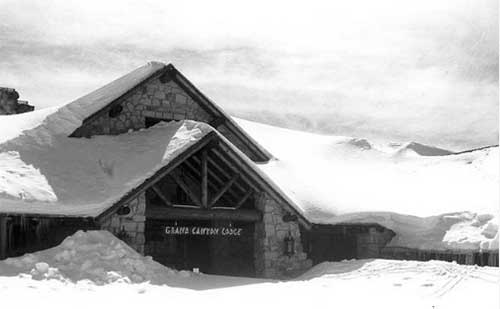 By Peter Corbett / ADOT Communications
As this National Park Service photo from 1941 shows, winters can be fierce at the Grand Canyon's North Rim. That's why park facilities close for the winter season – and why we close State Route 67 along with them.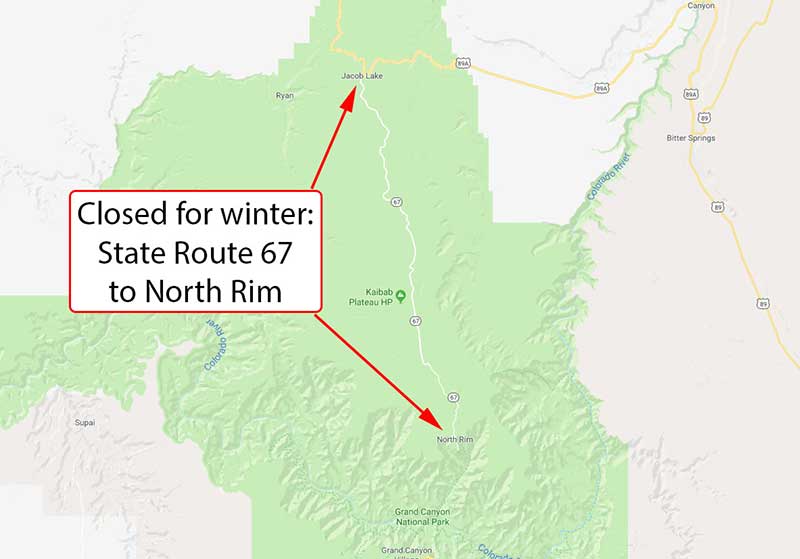 As of Tuesday, Dec. 5, we've shut a gate across SR 67 south of US 89A at Jacob Lake, and we don't plan to plow the highway again until spring. The 43-mile SR 67 usually reopens in mid-May with North Rim lodges, campgrounds and other amenities.
At an elevation close to 8,300 feet, the North Rim averages 9½ feet of snow annually. A record 24 feet buried park lodges in 1979.
State Route 64 remains open all year to the Grand Canyon's South Rim, but temporary road closures aren't uncommon in the park after snowstorms.
When a highway is closed in snow country, be careful not to follow suggestions from a GPS or smartphone navigation app that would take you down an unpaved, unplowed road. That can lead to you getting stranded in a remote area.
Other tips for winter travel:
Pack an emergency kit, a fully charged cellphone, extra clothing, water and snacks.
Check weather and road conditions before you travel. Let someone know your route.
Make sure your vehicle has plenty of fuel.
Get more tips at azdot.gov/KnowSnow. Our Arizona Traveler Information site at az511.gov has the latest conditions and lists other high-country highways that are closed for the winter season.