Though it isn't hump day, we're recalling a famous Arizona camel driver
Though it isn't hump day, we're recalling a famous Arizona camel driver
By Laurie Merrill / ADOT Communications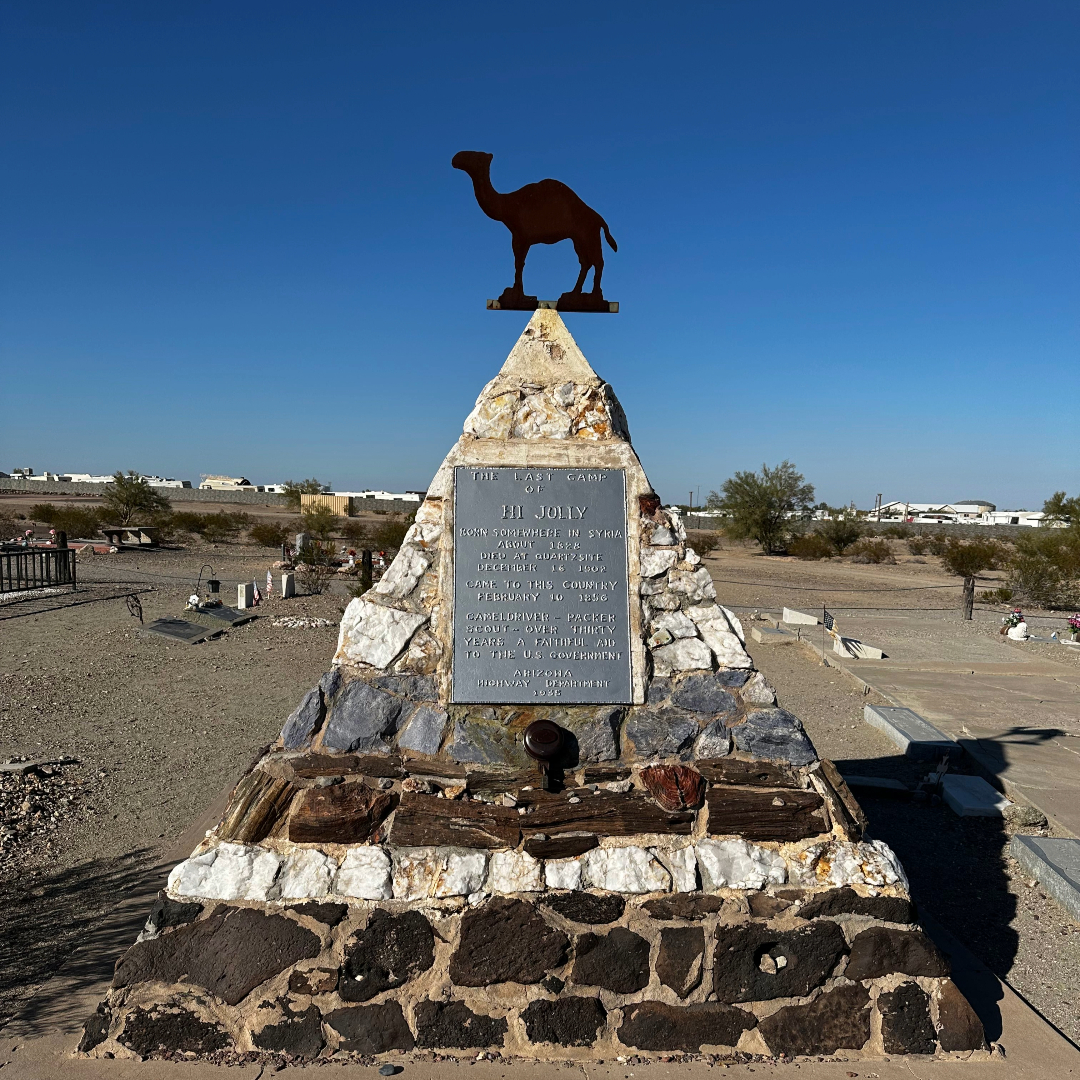 You don't have to be a fan of Arizona roadside attractions or intrigued by alternative pack animals to appreciate this. But it helps.
According to The Associated Press, today is the 117th anniversary of the passing of Hi Jolly, the Syrian-born camel driver who became part of Arizona lore during the mid-1800s, when the U.S. Cavalry experimented with camels as pack animals in the Southwest.
Hi Jolly, a mispronunciation of Hadji Ali, was the camel driver for the Beale Road expedition in 1858. He died in Quartzsite on Dec. 16, 1902.
You may be more familiar with his burial site than his roles as prospector, scout, freight hauler and courier for what was called the Jackass Mail.  Since 1934, a pyramid-shaped monument complete with camel has stood over Hi Jolly's grave in a pioneer cemetery about a mile west of where Interstate 10 meets State Route 95 in Quartzsite. It's just one example of the history to be found along Arizona's highways. 
A plaque reads: "The last camp of Hi Jolly born somewhere in Syria about 1828. Died at Quartzsite Dec. 16, 1902. Came to this country Feb. 10, 1856. Camel driver, packer, scout for over 30 years. A faithful aid to the US Government."