Throwback Thursday: Vintage cars and palm trees
By David Woodfill / ADOT Communications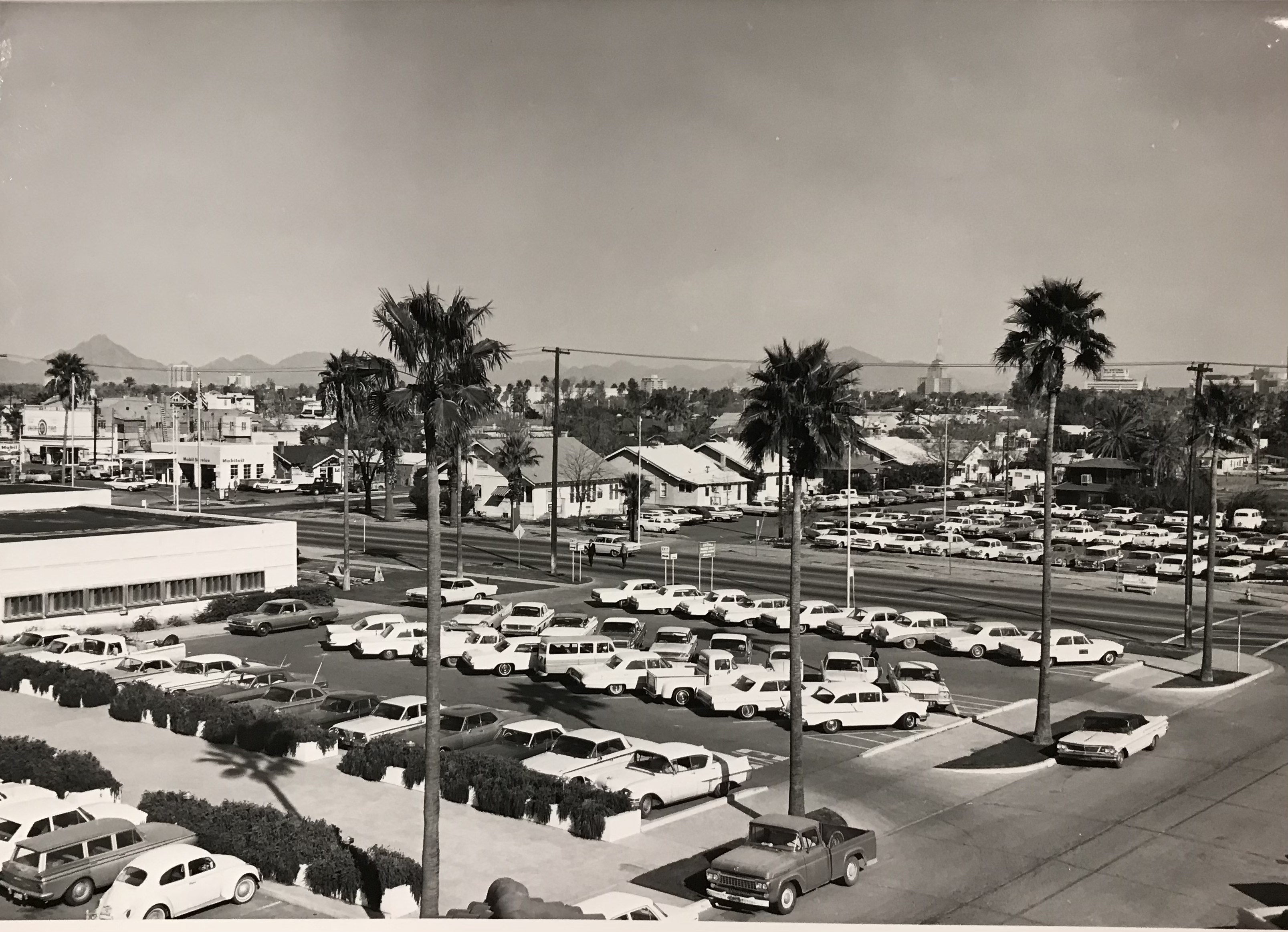 A lot has changed with the view outside the Arizona Highway Department at 206 S. 17th Avenue.
Facing east toward downtown in 1966, the skyline is absent and the vehicles are classics that any collector would love to have nowadays, including a GMC truck, a Chevy Bel Air and Volkswagen Beetle. If one squints, they can see the Westward Ho building in the right side of the frame.
And of course, the name of the agency that occupies this plot of land is no longer the Arizona Highway Department, which had a name change in 1974 to the Arizona Department of Transportation.
As for the building itself, it was designed and built 10 years before this picture was taken. For more information, check out this classic blog.