Tucson North MVD team devotes National Cleanup Day to its community
Tucson North MVD team devotes National Cleanup Day to its community
By Steve Elliott // ADOT Communications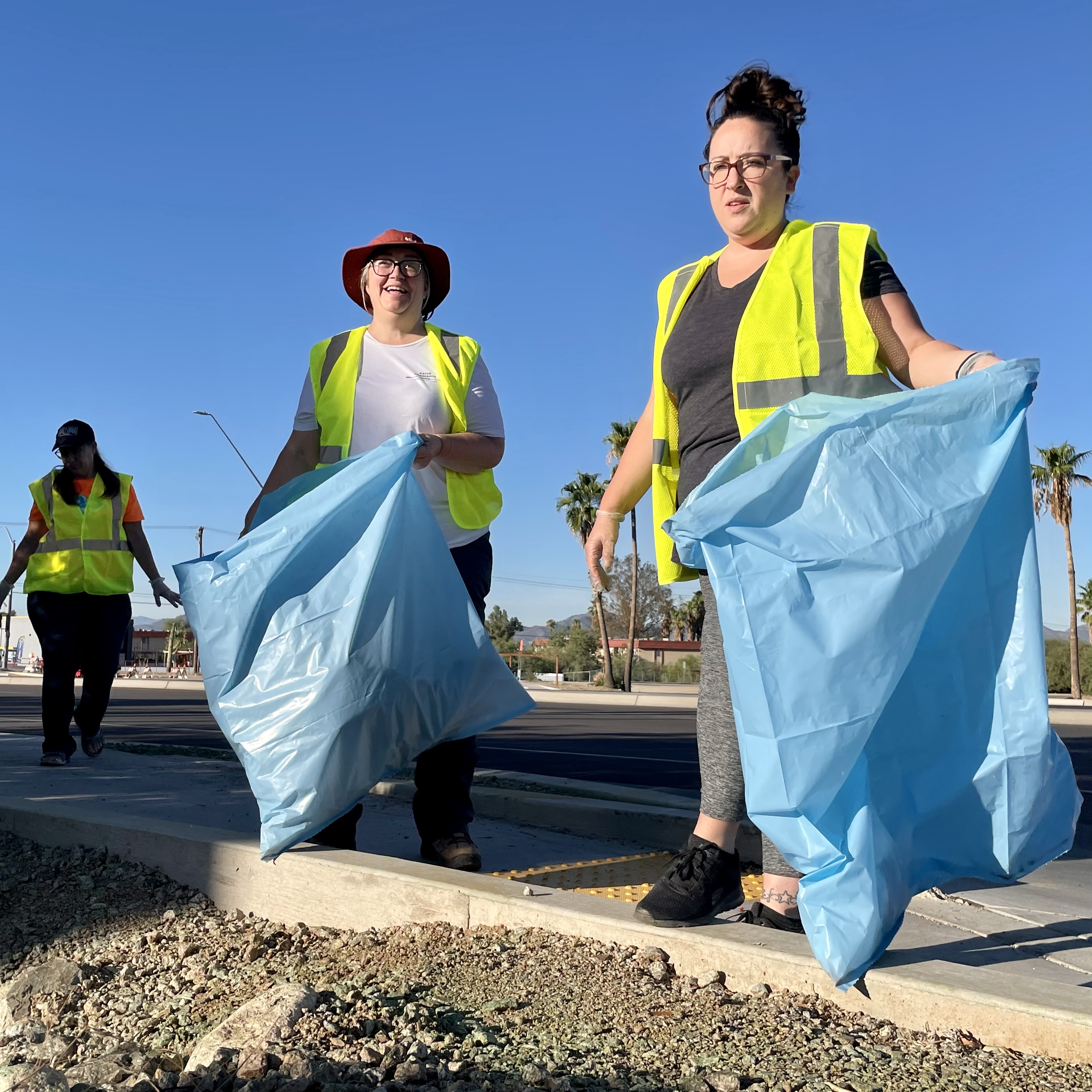 ADOT team members are part of the communities they serve. I had the privilege of seeing that action Saturday, Sept. 16, as the Tucson North MVD office spent National Cleanup Day working along Oracle Road (State Route 77).
More than a dozen people made that busy roadway a nicer place by picking up 16 bags' worth of litter between Orange Grove and Ina roads. It was their first cleanup of a mile their office has adopted through ADOT's Adopt a Highway program.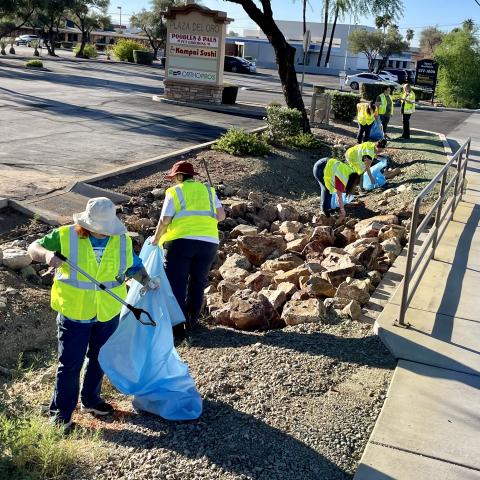 I got to chat with Hannah Thomson, who was helping remove litter from landscaping when I pulled up with Mary Currie, who oversees ADOT's Adopt a Highway programs. Thomson is at right in the photo above. 
"I'm out here to make a difference," Thomson told me, "to show and set the example that if you just take an hour out of your day and pick up some trash here or there it makes a difference for our environment."
In the middle of the photo above is Christy Sanchez, who organized the pickup.
"As ADOT and MVD employees, we're really invested in our communities already – the work we do is in our communities and for our communities," Sanchez said. "And I think this is just one other way that we can give back and make sure we're keeping our section of Arizona clean and beautiful." 
I'm grateful to everyone who took part in National Cleanup Day by making state highways lovelier, and also to groups such as Tucson North MVD who have committed to cleanups throughout the year. 
If you're interested in adopting a highway mile near you, please visit azdot.gov/adoptahighway for details.