Turning back the pages on Carefree Highway's top 10 hit
Turning back the pages on Carefree Highway's top 10 hit
By John LaBarbera / ADOT Communications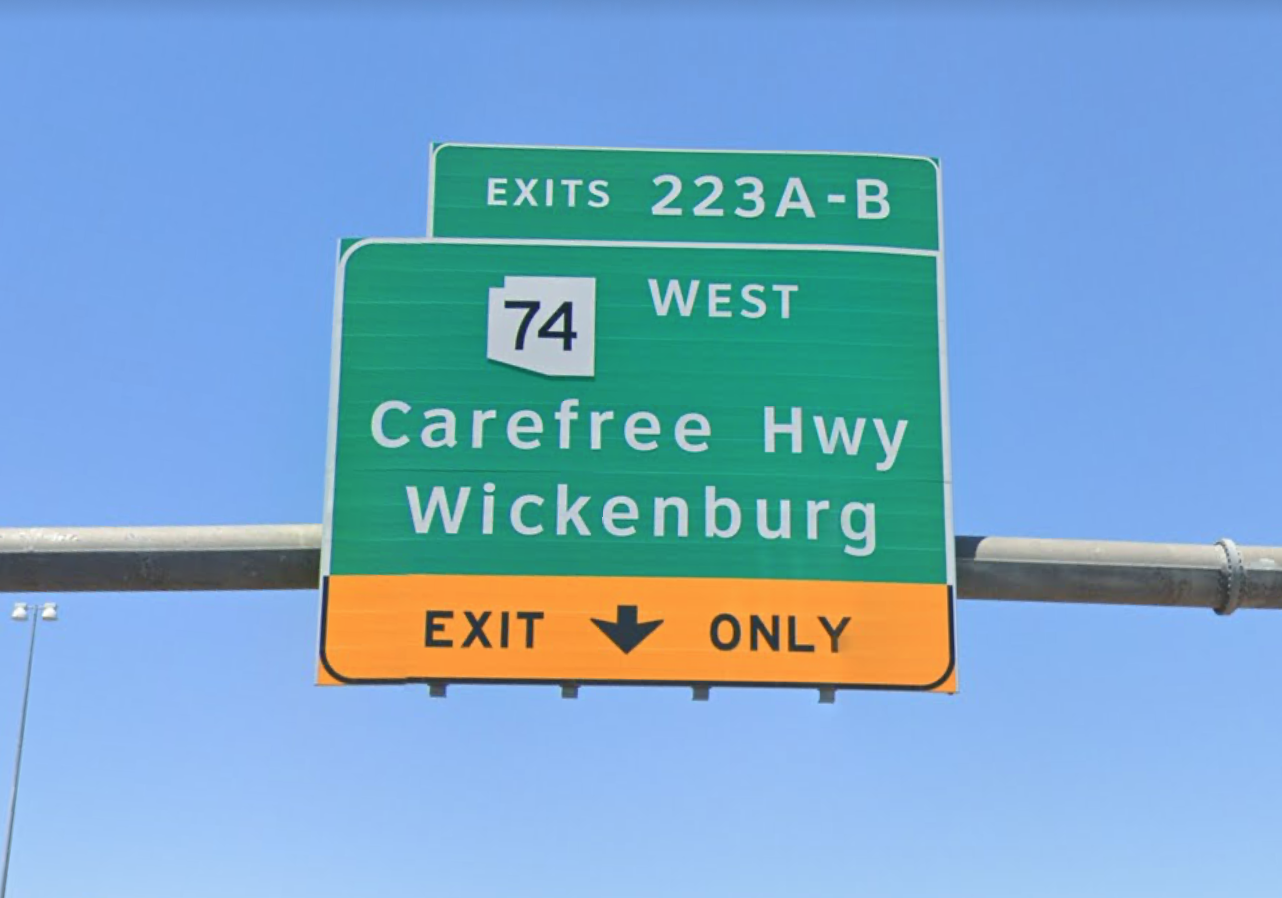 Hey, real quick, can you name a song or two that talks about or mentions Arizona? I'll give you a good 10 seconds.
OK. How'd you do?
Songs by The Eagles, Glen Campbell, The Steve Miller Band, The Beatles, and quite possibly the entire Gin Blossoms catalog came to mind.
There's one song, though, that doesn't just give a passing acknowledgement of our great state. And that tune is "Carefree Highway" by Canadian folk virtuoso Gordon Lightfoot. A song about a man reminiscing about a long-lost love that didn't quite pan out, as he "slips away" along the highway's pleasant path.
But Phoenix-area drivers know that Carefree Highway is not just a catchy song title. It's the formal name of a road running east of I-17 and the state highway system in the north Valley, and it's a nickname for one section of State Route 74, giving ADOT leeway to bask in some of the song's glory. SR 74 was commissioned in 1964 and stretches 30 miles between US 60 just south of Wickenburg to Interstate 17 in north Phoenix. It actually goes by three different names along the way: Morristown-New River Highway, Lake Pleasant Highway, and finally Carefree Highway. The "Carefree Highway" that has the name extends east from I-17 all the way to Scottsdale Road, but it's no longer part of SR 74.
And, yes, there is a connection between the name and Lightfoot's nostalgic ballad.
As the singer told a crowd in Reno in the YouTube clip at right, he was traveling through Phoenix and passed a sign that said "Carefree Highway." The name struck him so much that he wrote it down on a little piece of paper. This slip "almost got left in the glove compartment of a car," but luckily for folk enthusiasts, he remembered to take it along.
Lightfoot's ode to an Arizona highway cracked the top 10 on Billboard's Hot 100 and even scored the coveted No. 1 slot on the Easy Listening chart. There's a good chance, if you were driving on State Route 74 during the late summer of 1974, you were cruising to the dulcet sounds of this very song while listening to the heavenly hiss of AM radio.
It's 2020, and you don't need to wait through countless commercials and boss jocks to hear a song you like. You can plug "Carefree Highway" straight to your phone and pop it on the next time you want to slip away on Carefree Highway.