Two Guns' sordid history off I-40
Two Guns' sordid history off I-40
By John LaBarbera / ADOT Communications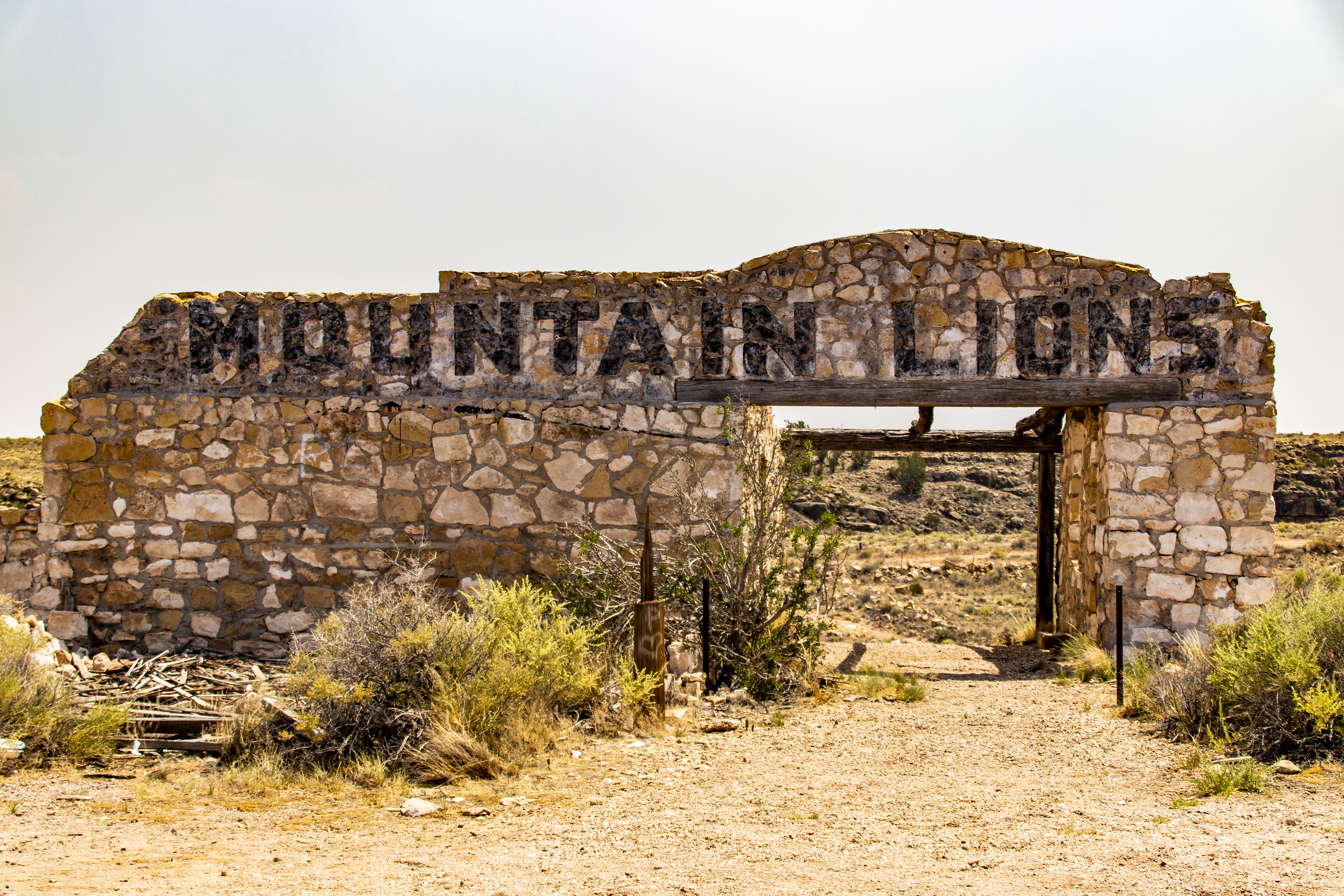 Along Interstate 40, nestled between Flagstaff and Winslow, is the ghost town of Two Guns. As you drive by, you may see the remnants of an old gas station, now nothing more than a repository of graffiti after a 1971 fire nearly burned it to the ground.
But there's more to this curiously named town than a former pit stop.
Not too far away is the Apache Death Cave. We learned more about the history of this grisly-sounding spot from the writings of authors like Gladwell Richardson. In 1878, the Navajo discovered the rival Apache were using it for undetected travel. So they gathered sagebrush and lit a fire near the entrance. When Apaches ran out to breathe, they were killed on sight. Between the smoke and the Navajo, 42 Apaches met their end.
By the early 1920s, homesteaders Earle and Louise Cundiff owned nearly 320 acres of land in the area and had built a trading post, restaurant, gasoline station and even a post office. Travelers along the National Old Trails Highway (which became US Route 66 in 1926) would stop for a much-needed respite.
Then came the eccentric Harry E. Miller, who had a much grander vision for this blip on the map. Miller leased some of the Cundiffs' land and by 1925 had opened a trading post and his own zoo, complete with mountain lions, cougars, snakes and Gila monsters.
And how about that name? Well, the story goes that Miller named the town in honor of Western silent film actor William Surrey Hart, also known as Two Gun Bill because his twin Colt 1851 Navy Revolvers appeared in most of his 77 films. Take it with a grain of salt, but Miller claimed to have worked with Two Gun on numerous projects.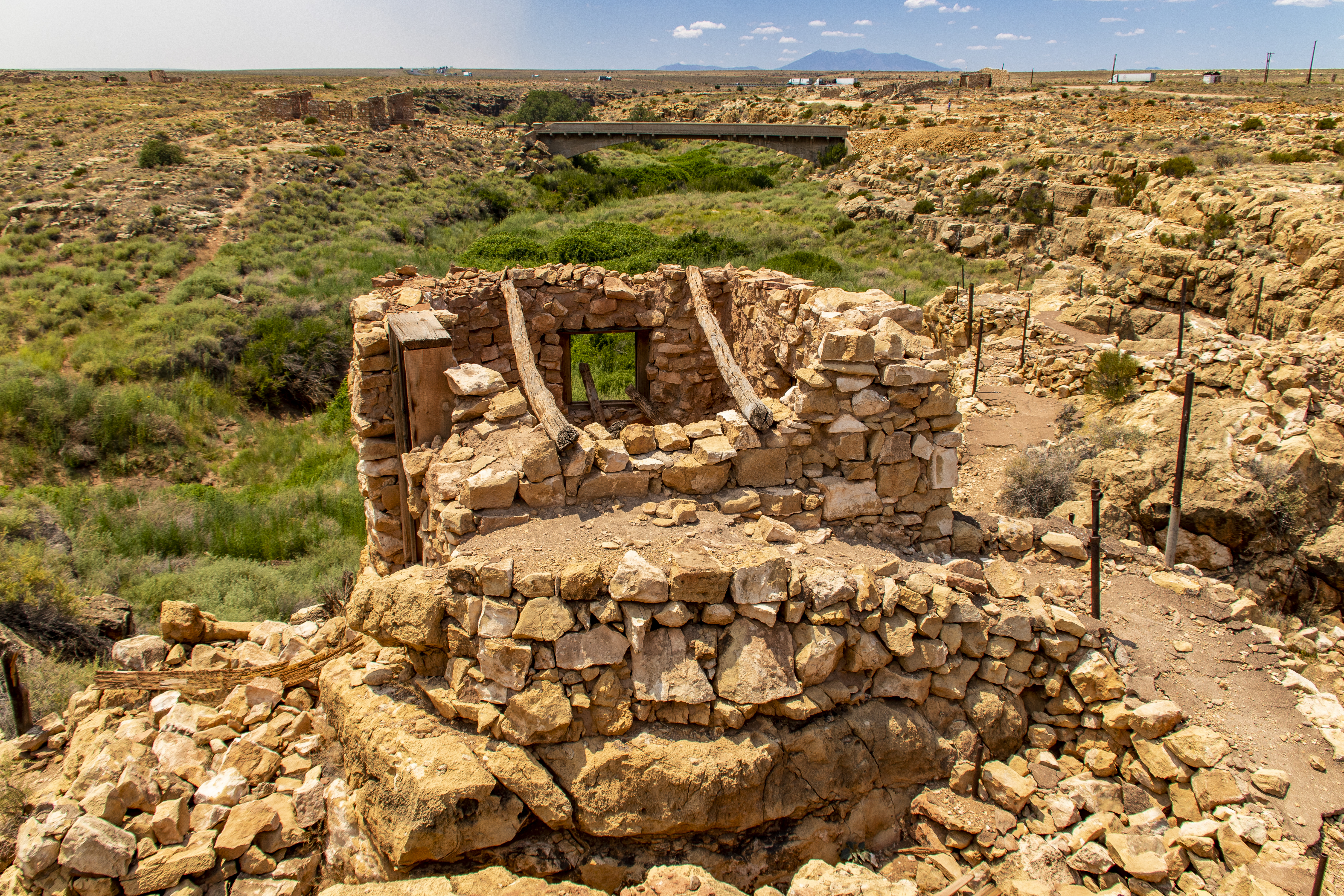 Miller also claimed to be full-blooded Apache, going so far as to refer to himself as Chief Crazy Thunder. He gave tours of the Apache Death Cave, selling skeletal remains to tourists. But simply being the site of an epic native battle wasn't good enough for Crazy Thunder, who jazzed up the cave with electric lights and added a concession stand.
All seemed to be going well until 1926. Only one year after leasing the land, Miller and Earle Cundiff got in a disagreement over the lease's terms. Miller shot Cundiff in cold blood, killing the unarmed man.
After Miller was acquitted, he was mauled by not one, but two of his mountain lions. If that wasn't bad enough, he was then bitten by one of his own venomous Gila monsters.
He left Two Guns (and the state) soon after this series of unfortunate events. But he made sure to take ample amounts of turquoise jewelry, silver and other expensive merchandise with him.
Louise Cundiff charged on, opening a new trading post and tourist shop after Miller's burned to the ground. She soon opened a new gas station too. Over time, Two Guns shed its outrageous reputation and thrived as several businesses including motels, taverns and even campgrounds sprung up. Even Miller's zoo was revived and reopened.
This renaissance did not endure. After the lone service station caught fire in 1971, folks began to find their gasoline elsewhere, and tourism sharply declined. Two Guns was left to dust.
So, next time you travel down I-40, take a detour and visit the death cave, old trading post, the remnants of Miller's exotic zoo and one photogenic burned-down gas station.