Utility Engineering works behind the scenes to keep highway projects on schedule
By Ryan Harding / ADOT Communications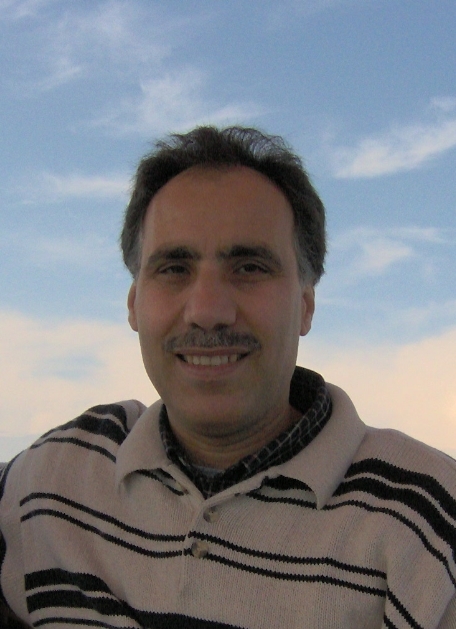 While the most visible aspect of engineering at ADOT is building, maintaining and operating state highways, there's a lot of prep work that goes into projects. One area of ADOT that does a lot of preparation work to help keep important highway projects moving on schedule is the Utility and Railroad Engineering section.
The Utility and Railroad Engineering's mission is supporting ADOT's construction program by making sure utilities don't conflict with the design of a project before it goes to construction. Its engineers also set the standards for when and where utilities like power lines, gas lines, telecommunication lines, sanitary lines, water lines and other utilities can encroach on ADOT's right of way and cross highways.
Mohamed Noun (shown at right) is the Statewide Utility Engineer for ADOT. His job is to oversee coordination with utility companies and municipalities to ensure all utility issues are taken care of while a highway project is in development. He says it's the partnering aspect of his job that attracted him to it.
"I enjoy coordinating and working with others to achieve a common goal," he said.
Mohamed was born in Lebanon and came to the United States in 1987. He earned a Master of Science degree in structural engineering from New York University's Polytechnic School of Engineering and joined ADOT in 2008 as a Transportation Engineering Specialist.
Mohamed manages a program known as Subsurface Utility Engineering to create a utility map marking of the locations of all utility facilities within the boundaries of a project area to help foresee and identify utility conflicts with project construction plans.
The knowledge of these utility locations helps the development team to know where to move utility facilities that will be impacted by construction so that construction workers will not break a gas line, for example. Safety is a key component of the job he and other members of the Utility and Railroad Engineering team perform.
While the work the Utility and Railroad Engineering section does may not be the most visible part of construction, the support Mohamed and his colleagues provide is crucial to keeping highway projects on schedule and construction crews safe.
---
EDITOR'S NOTE: During National Engineers Week, which calls attention to the importance of engineering and career opportunities in engineering, blog posts are featuring different aspects of engineering at ADOT.