Widening I-10: Getting our grub on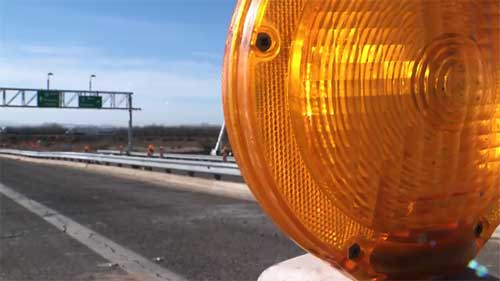 By Tom Herrmann / ADOT Communications
Grubbing isn't a word you hear a lot these days.
There's money-grubbing, power-grubbing. Just grubbing? Not so much.
Still, as work begins to add new lanes to Interstate 10 near Casa Grande, we'll start the way we almost always start: grubbing.
It really just means removing the trees, shrubs and other desert plants to make room for new freeway lanes. The difference this time is that you're likely to see us clearing the ground for the second project this year to widen I-10 in Pinal County.
The difference between this project and most others is that we're widening I-10 to the inside rather than to the outside, using land in the median rather than the shoulders that run along the outside of the freeway.
We've chosen to work in the median this time because doing that will save the time and money that would be needed to acquire additional right of way for the freeway. We'll also be adding a concrete median as a safety measure for drivers and rebuilding the bridge over Jimmie Kerr Boulevard to accommodate the additional freeway lanes.
One promise: I-10 will continue to have two lanes flowing in each direction as much as possible throughout the project, especially during the heaviest travel times. Any work that requires a lane restriction, even for a short distance, will take place at night.
This is the second project that will result in more travel lanes along I-10 in Pinal County. About 10 miles to the southeast, we're widening a four-mile section of I-10 between Eloy and Picacho. That project also includes a new interchange with State Route 87 and an innovative dust detection area to give drivers the information they need to be safer in a dust storm.
We're grubbing today, and in 18 months the result will be a six-lane freeway that will improve traffic flow and safety from Casa Grande to Tucson.