A wider Loop 101 in play for the 2022 Phoenix Open, but consider shuttling to the event
A wider Loop 101 in play for the 2022 Phoenix Open, but consider shuttling to the event
By Doug Nintzel / ADOT Communications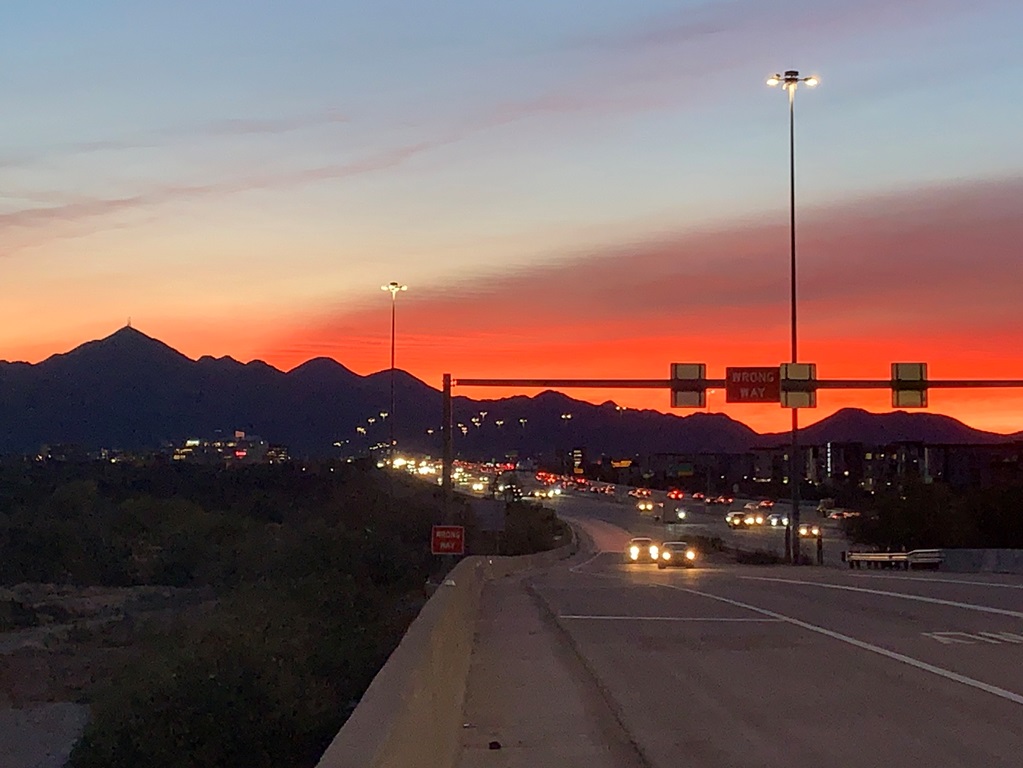 Yes, the Loop 101 widening project in the north Valley was finished in time for this year's edition of the Waste Management Phoenix Open. And, yes, the improved freeway will help a lot of golf fans get to the area of the TPC Scottsdale course in less time. But if you're heading to the tourney this week, you'll want to give serious consideration to shuttling to the event.
We're using our "pitching wedge" at ADOT to help the Phoenix Open organizers and our partners at the City of Scottsdale get the word out about alternative parking plans for spectators.
Experience tells us that with an event as popular as the Phoenix Open, crowded conditions and delays can be expected at times for general parking near the TPC. That's why this year there is a shuttle lot in place at Salt River Fields at Talking Stick, the spring training home of the Arizona Diamondbacks. It's just a "straight drive" south of the TPC near Loop 101 and Talking Stick Way.
Parking also is available at WestWorld of Scottsdale, off the Loop 101 frontage road at Bell Road north of Frank Lloyd Wright Boulevard. WestWorld also is the location for a Rideshare lot. Before you head toward the Greatest Show on Grass, check on parking through the Phoenix Open's website.
It is great to know that ADOT and its project team last month wrapped up major improvements on the $185 million Loop 101 project that added a fourth regular travel lane in each direction between Interstate 17 and Pima Road/Princess Drive in the north Valley.
In addition to the increased traffic capacity helping drivers get from Point A to Point B in less time, the big project also involved improvements and the realigning of on- and off-ramps at the interchanges within the project's boundaries. 
As the Phoenix Open takes place this week, allowing some extra travel time should remain par for the course (sorry, couldn't resist). And, if you're not going to the event, consider adjusting your travel schedule and/or using alternate routes. That's advice from a little "birdie."