Working group advances ADOT's coordination with American Indian tribes
Working group advances ADOT's coordination with American Indian tribes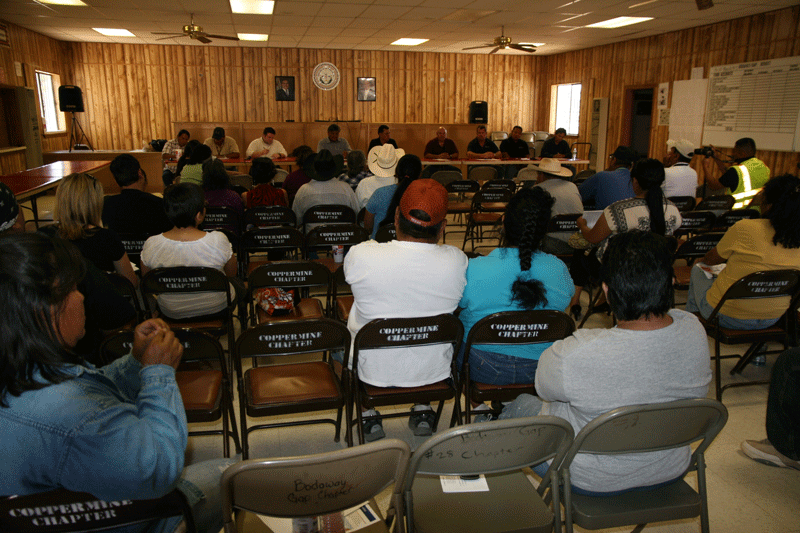 By David Rookhuyzen / ADOT Communications
With tribal lands making up more than more than a quarter of the state of Arizona, and having some 1,200 miles of state highways running through them, partnering with the tribes when it comes to transportation is important to ADOT.
For instance, in 2013 when a landslide closed US 89 south of Page, we worked closely with the Navajo Nation to pave Navajo Route 20 to turn it into a temporary detour. The photo above is from one of the many public meetings we had in northern Arizona at the time.
As part of that mission to find even better ways to collaborate with the tribes, ADOT has entered into a partnership with the Inter Tribal Council of Arizona to create a Tribal Transportation Working Group. Through that group, we meet with transportation officials and other representatives of 22 tribes to discuss issues of mutual interest.
These meetings allow transportation officials to share information, give updates on relevant legislation and, most important, discuss solutions to potential issues. Learn more about the working group and what was discussed at their first meeting.
This forum is in addition to the work our tribal planners, part of the Multimodal Planning Division, already do to foster cooperation and coordination with tribes across the state. Read more about their work and our tribal transportation partnerships.