ADOT completes new roundabout in Camp Verde east of I-17
Roundabout provides better access in busy commercial area
June 6, 2017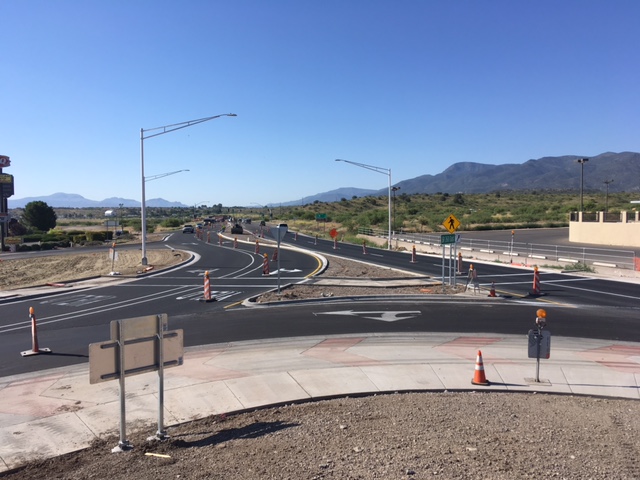 CAMP VERDE – Visitors and residents can better navigate a busy commercial area in Camp Verde just east of Interstate 17 thanks to a new roundabout installed by the Arizona Department of Transportation.
The revamped intersection of State Route 260 and Industrial Drive, an area where many travelers pull over for gasoline, a bite to eat or a cup of coffee, will keep traffic flowing smoothly in all directions, as well as in and out of businesses.
Prior to this project, the area was congested with limited traffic movements making it longer and more difficult for drivers to access businesses.
The $1.3 million project also included new sidewalks on the north side of SR 260 between Cliffs Parkway and Main Street, and on the south side of SR 260 between Seventh Street and Main Street for improved pedestrian mobility.
While the roundabout is open to traffic, crews will be finishing landscaping, electrical work and other minor work over the next few weeks. Crews will also return for final permanent striping later this summer.
For more information on roundabouts and how to use them, visit azdot.gov/roundabouts.