ADOT detectives apprehend man with FBI felony warrant
Facial recognition technology, training key in cracking case
June 25, 2018
PHOENIX – A Sahuarita resident, who allegedly used two stolen identities to maintain Arizona driver licenses, was revealed to have an outstanding FBI felony warrant and has been charged with five counts of forgery thanks to Arizona Department of Transportation detectives' use of facial recognition training and technology.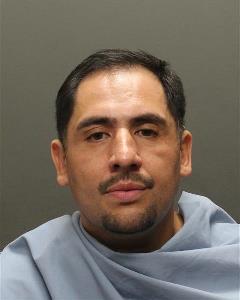 In the course of their investigation, detectives with ADOT's Office of Inspector General learned that Sandro Tentory, 43, had an outstanding FBI felony warrant for weapons violations and a history of violence including aggravated assault and the sale of drugs. According to FBI files, Tentory was a documented gang member of the Chicago-based "Maniac Latin Disciples."
The case began when ADOT's facial recognition system, including review by FBI-trained personnel, found two profiles in the system with different names and dates of birth but photos of the same individual. An investigation by ADOT detectives found that Tentory had applied for two Arizona driver licenses using stolen information from two individuals living in Illinois and had maintained those IDs for the past 13 years.
Detectives apprehended Tentory on June 7 while serving a search warrant at the Sahuarita address listed on his most recent driver license application, arresting him on counts of forgery and the felony warrant. He was booked at the Pima County Jail.
Evidence recovered at the scene consisted of several fraudulent ID cards, credit cards, loan documents and other documents obtained using the fraudulent IDs.
This case is one more example of how facial recognition technology used by ADOT's Office of Inspector General protects Arizonans' identities and helps prevent fraud involving state-issued driver licenses and identification cards.