ADOT looks ahead to completing Loop 303 projects in 2014, including ramps linking expanded freeway to I-10 in Goodyear
2013 saw opening of 12 miles of new lanes in West Valley
December 30, 2013
PHOENIX – After opening a dozen miles of new lanes along Loop 303 west of Phoenix this year, the Arizona Department of Transportation is looking ahead to completing the expanded freeway north of Interstate 10 in 2014.
That will include finishing the largest ongoing highway project in the state: the $145 million freeway-to-freeway interchange that will directly connect Loop 303 to Interstate 10 in Goodyear.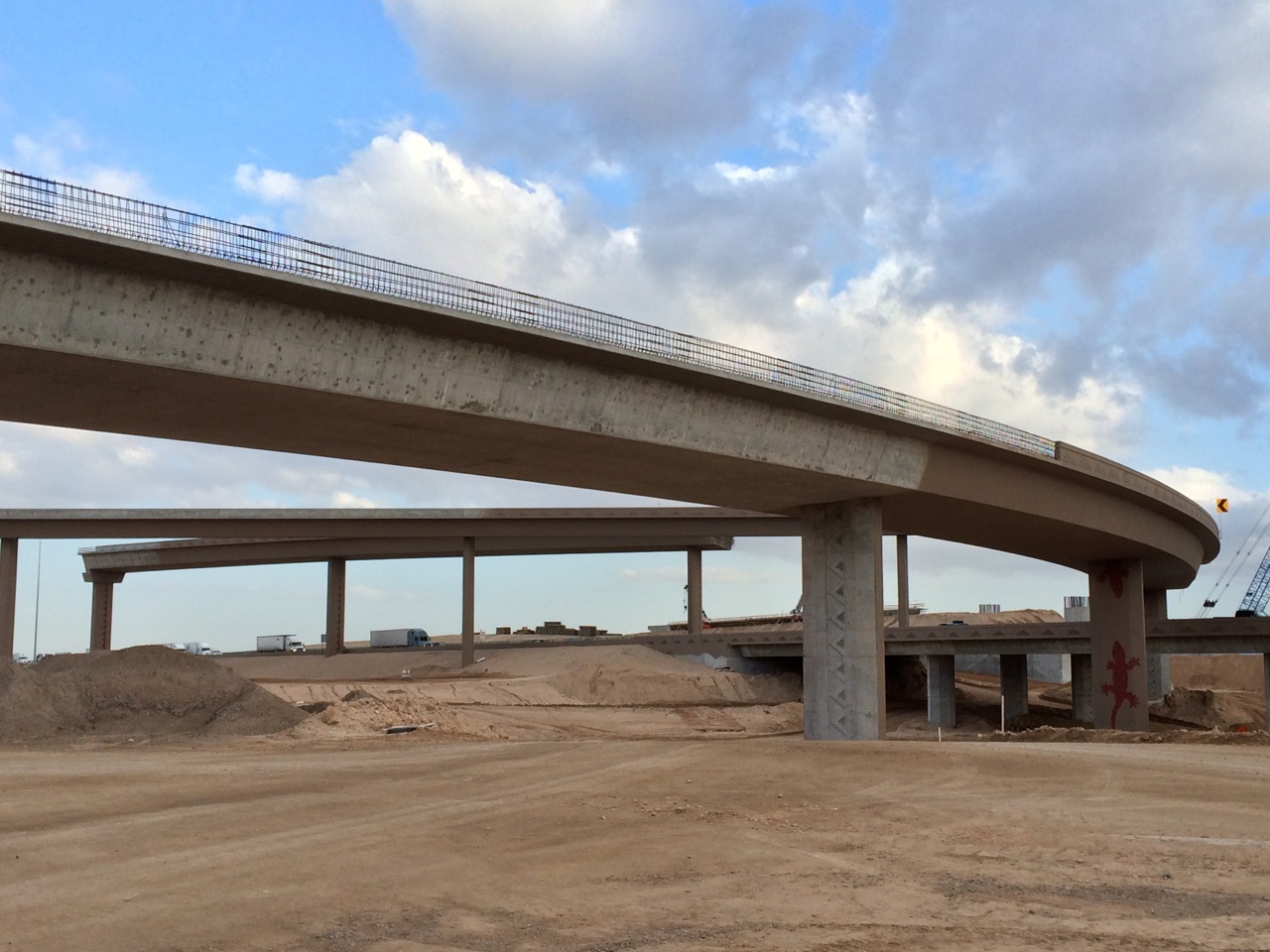 Under the Maricopa Association of Governments' 20-year Regional Transportation Plan for the greater Phoenix area, ADOT launched a series of projects in 2011 to upgrade Loop 303 from a two-lane rural highway to a safer six-lane urban freeway. For the first time, drivers are accessing Loop 303 by using on- and off-ramps at several major intersections.
In July, ADOT opened the three new southbound Loop 303 lanes between Peoria Avenue and Mountain View Boulevard, just south of Grand Avenue (US 60). Crews fully opened all three northbound lanes between Peoria Avenue and Bell Road in September, after work to add a layer of smooth rubberized asphalt was completed.
The segment between Peoria and Glendale avenues was completely opened in November. The new segment between Camelback and Thomas roads also opened this fall, while crews continue to work on finishing the stretch between Camelback Road and Glendale Avenue by summer 2014.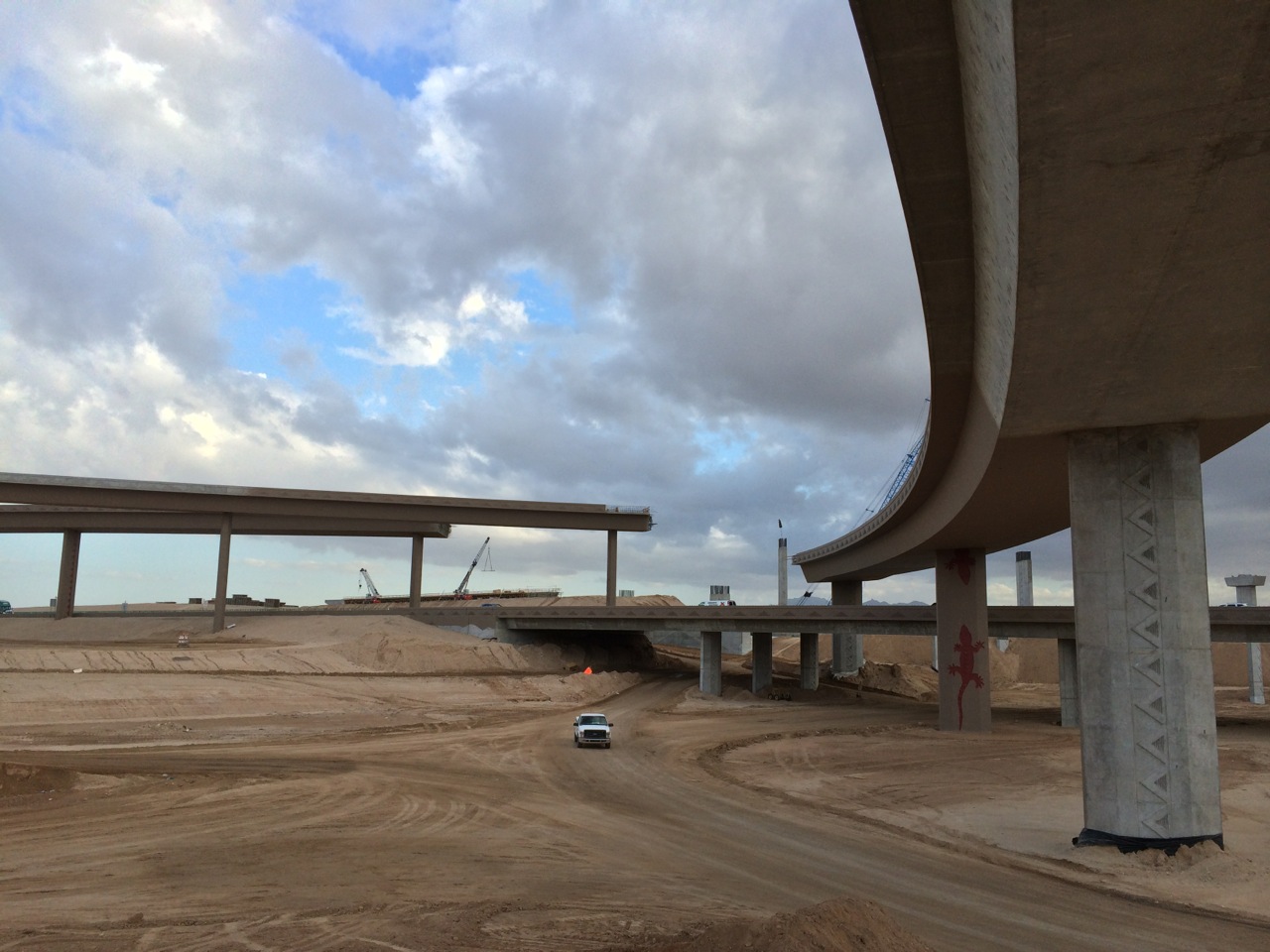 The Loop 303/I-10 interchange, featuring several elevated ramps to connect the two freeways, I-10 frontage roads and major improvements to local roads in the area, is scheduled for completion by fall 2014. Crews broke ground on the project in November 2011.
View an ADOT video about progress on the Loop 303 construction.