ADOT repaving Interstate 40 between I-17 and Walnut Canyon Road in Flagstaff
Project will improve safety, extend life of highway
April 13, 2021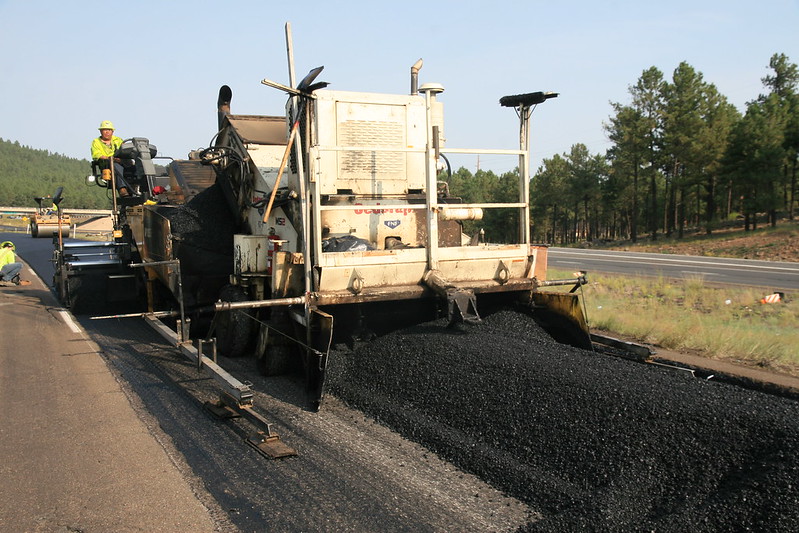 PHOENIX – The Arizona Department of Transportation is starting a project to repave a 10-mile stretch of Interstate 40 between I-17 and Walnut Canyon Road in Flagstaff. This project will improve safety and extend the life of the highway.
The work will include replacing the existing pavement in both directions of I-40 and replacing pavement on the on- and off-ramps at four intersections in the project area. Work will also include making repairs to bridge decks along the 10-mile stretch and repairing guardrail as needed.
During construction, portions of the roadway will be reduced to a single lane. Motorists should expect slower traffic and delays. Additionally, motorists can expect some night work with on- and off-ramp closures while the ramps are being paved.
The project is expected to last two seasons with an anticipated completion date of fall 2022.
Since 2017, ADOT has replaced pavement on 29 miles of I-40 west of Flagstaff and rebuilt 5 miles of the interstate in each direction west of Williams. ADOT has also rebuilt and repaved 28 miles of northbound I-17 south of Flagstaff.
These projects repair the damage done over time to the highway from winter storms and heavy use by commercial vehicles.
For more information, visit azdot.gov/projects and click on the Northwest District.