ADOT replacing deck of Post Office Canyon Bridge on SR 73 near Whiteriver
State highway restricted to one lane through summer
May 3, 2021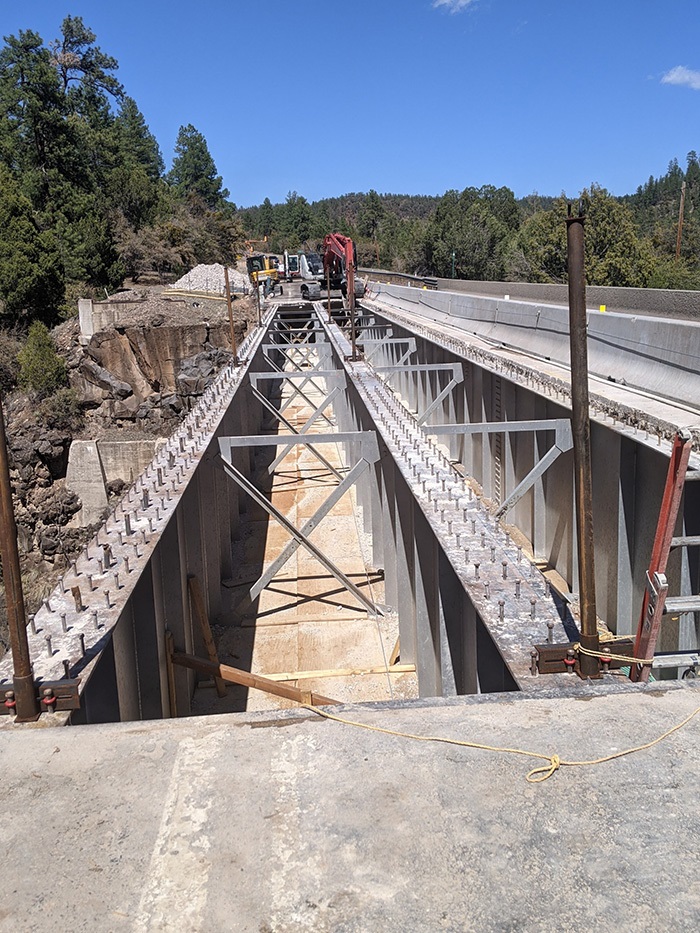 PHOENIX – The Arizona Department of Transportation is replacing the bridge deck of the Post Office Canyon Bridge along SR 73 near the community of Whiteriver in order to extend the life of the bridge.
While crews are working on safely demolishing and replacing the existing bridge decks, traffic near the bridge will continue to be restricted to one lane of alternating north- and southbound travel from mileposts 348 to 349. These restrictions will remain in place from 6 a.m. to 6 p.m. seven days a week through the end of the summer.
A temporary traffic signal is in place to help drivers move through the work zone. Drivers should budget extra travel time to get through the area.
The work also includes reconstructing the approaches between the highway and the bridge for a more smooth transition and replacing guardrails.