Arizona Highways guidebook explores frontier-era ghost towns
Book celebrates 50 sites, from mining camps to military posts
April 13, 2020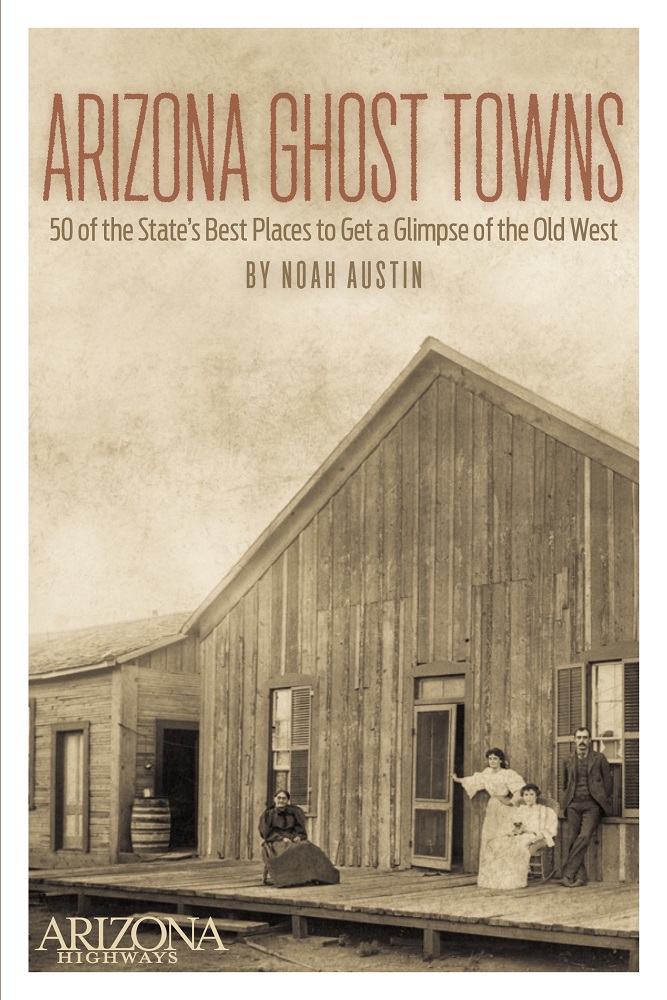 PHOENIX – Arizona Highways celebrates the mining camps and military posts of the state's frontier past with a new book that reveals the history of ghost towns for modern-day visitors.
Arizona Ghost Towns documents the fascinating past of 50 historic locales with stunning photographs from today and pioneer times.
The book is authored by Noah Austin, managing editor of Arizona Highways, who first explored these historic sites while researching 13 ghost towns for the magazine's October 2018 issue. A 1994 Arizona Highways book on ghost towns guided the fact-finding while also showing the need for new information. Towns were no longer accessible, had been demolished or changed fundamentally over the decades.
Rather than update the previous book, Austin trekked 5,000 miles to take a fresh look at the state's ghost towns. Austin shares behind-the-scenes stories, from getting startled by a giant cow while hiking to the Gold King Mansion near Kingman, to changing a flat tire on a dirt road in mid-July near Swansea in far western Arizona. Misadventures aside, he remained focused on identifying ghost towns that are worth seeing and also accessible to the general public.
Online research and old newspaper clippings helped paint a picture of the towns in their heyday so Austin was prepared before visiting every destination featured in Arizona Ghost Towns. To illustrate the state of the locations today, the book features new photographs, primarily by Eirini Pajak, of the mostly abandoned but occasionally occupied buildings.
"I hope this book will be useful not only for people looking to visit these sites, but also for the armchair travelers more interested in the history and culture of each place," Austin said. "I also think the photography is just as important and will really pull readers into the book."
For adventurous travelers, the guidebook offers detailed driving directions, GPS coordinates and more.
The ghost town book is the latest in Arizona Highways' collection of guidebooks on subjects including camping, hiking, scenic drives and photography. Arizona Highways, produced by the Arizona Department of Transportation, has subscribers in all 50 states and more than 120 countries. It also publishes a variety of coffee-table books and popular calendars.
For more information on Arizona Highways magazine or to purchase a subscription or a book, please visit ArizonaHighways.com.