Bridge girders placed at South Mountain Freeway 24th Street interchange
Another South Mountain Freeway milestone reached on Ahwatukee overpass
May 22, 2018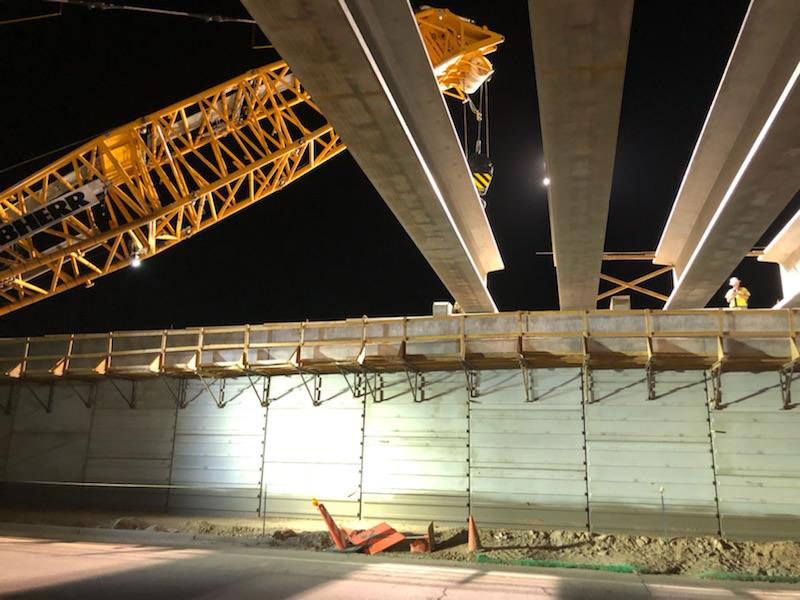 PHOENIX – In another step toward opening the Loop 202 South Mountain Freeway by late 2019, crews have set the girders for the interchange at 24th Street in Ahwatukee.
The 16 steel-reinforced girders are 128 feet long and weigh more than 400,000 quarter-pound cheeseburgers apiece. It took about an hour for two cranes to hoist and place each girder during overnight closures that began Sunday night, May 20 and continued through Monday night, May 21.
The 24th Street interchange, which will include a 132-foot-long overpass, is one of 13 planned for the 22-mile freeway, the longest single highway project ever undertaken by the Arizona Department of Transportation. Bridge girders have already been set at the 17th Avenue and 40th Street interchanges in Ahwatukee.
Another closure is scheduled 8 p.m. Tuesday until 5 a.m. Wednesday, May 23, to install a temporary deck surface.
Crews from Connect 202 Partners, the developer of the South Mountain Freeway, will return this summer to pour concrete to form the bridge deck and panels.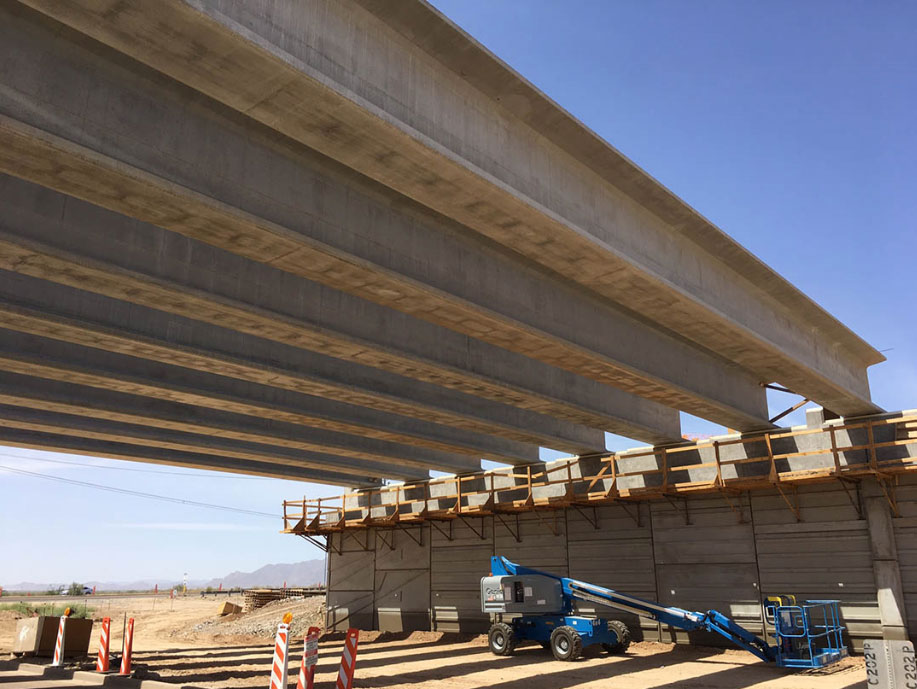 Nearly 1,100 girders will be installed on 40 bridge structures throughout the project.
The South Mountain Freeway, which is scheduled to open in late 2019, will provide a long-planned direct link between the East Valley and West Valley and a much-needed alternative to Interstate 10 through downtown Phoenix. Approved by Maricopa County voters in 1985 and again in 2004 as part of a comprehensive regional transportation plan, it will complete the Loop 202 and Loop 101 freeway system.
You can stay informed about the South Mountain Freeway project and sign up for updates and weekly traffic alerts at SouthMountainFreeway.com.