As busy summer travel season peaks, so does need for driver awareness and preparation
Summer travel preparation includes a safety check on your vehicle
June 28, 2021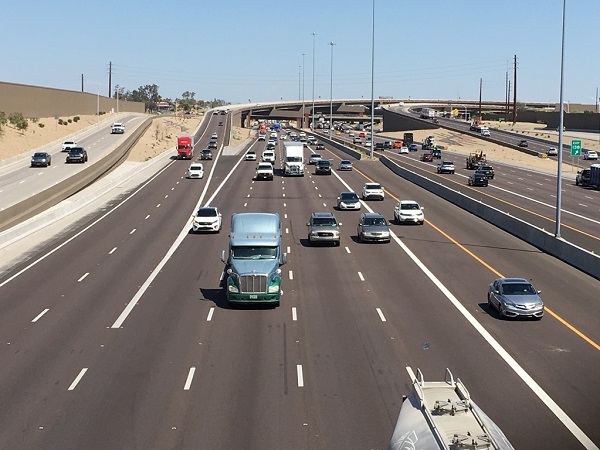 PHOENIX – With more people hitting the road during the peak summer travel season, the Arizona Department of Transportation is urging motorists to be prepared for the unexpected and have an extra awareness for safety and security.
Summer is a significant time for auto theft, and with nearly half of those thefts due to driver error, the Arizona Department of Transportation asks drivers to include security as part of their summer travel plans.
More than 700,000 vehicles are stolen in the United States a year. Fortunately, some of the best ways to secure your vehicle are the simplest:
Close and lock doors and windows.
Take your key with you.
Keep valuables out of your car, or at least out of view.
Park in a well-lit place when possible.
ADOT also reminds drivers to check their vehicles before traveling in scorching summer weather. Make sure you're up to date on basic mechanical work, such as changing the oil, having the battery checked and rotating tires. Remember to check fluid levels, tire pressure - and pay extra attention to make sure windshield wipers are ready for monsoon rains following months of dry weather.
The heat brings other travel challenges. Pack a cooler with ice and extra water for all passengers, including pets. Take a wide-brimmed hat and sunscreen. And make sure to bring medications, snacks and anything else you might need in case of delays or closures due to heavy traffic, crashes or wildfires.
Summer travel plans should include other preparation for traveling on busy highways:
Obey the speed limit. Beyond watching for standard road signs, get ready for changing conditions. Slow down for heavy traffic, work zones, wet roads or blowing dust.
Stay alert. You need a full night's sleep before traveling. During travels, set aside time to stretch your legs, eat a meal, and catch up on calls or texts. Stop driving if you're drowsy and get some rest.
Keeps pets and kids safe. When stopping for essentials like gas or food, remember that vehicles heat up quickly. Take your children and pets out of the vehicle no matter how quick you expect your stop to be.
Check out information from the Centers for Disease Control and Prevention for travel tips for families with children unvaccinated for COVID-19.
Please visit this link for a full list of travel tips for summer weather.