Driving surfaces complete on longest South Mountain Freeway bridges
Salt River crossings now carrying equipment to aid final construction
January 24, 2019
PHOENIX – The largest structures on the Arizona Department of Transportation's Loop 202 South Mountain Freeway project are nearly complete, with crews finishing the concrete decks of two half-mile-long bridges that will carry traffic over the Salt River in the growing southwest Valley.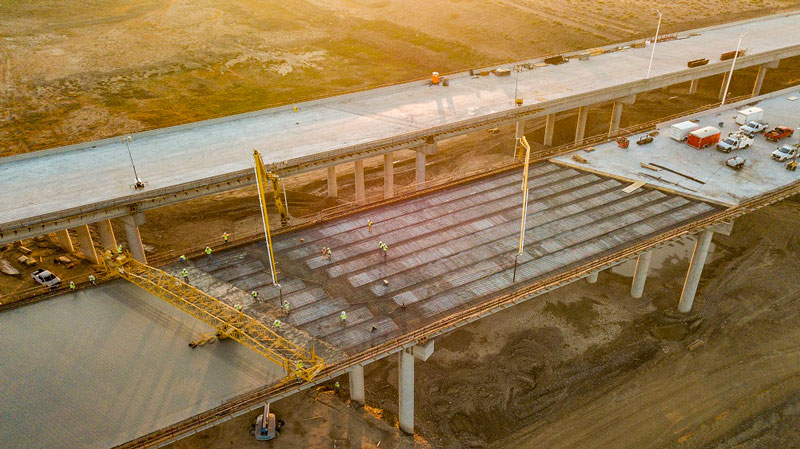 Since the first deck pour in November 2017, crews have put down approximately 11,500 cubic yards of concrete to create the driving surfaces for both bridges. That's enough concrete to build a sidewalk between downtown Phoenix and the town of Queen Creek.
After pouring the concrete, mostly during overnight hours, crews used a self-propelled concrete leveling machine called a Bid-Well to create smooth, uniform decks for the bridges, which are located midway between Broadway Road and Southern Avenue along the 59th Avenue alignment.
Now that the concrete has cured, construction equipment is able to use the bridges for the first time as Connect 202 Partners, the developer of the South Mountain Freeway, moves ever closer to completing work in the 22-mile-long corridor. In addition to aiding construction, using the bridges helps keep trucks off local streets as they carry asphalt and concrete to other areas of the project.
Deck construction is one of the final steps in building a bridge. Construction of the Salt River bridges began in early 2017 with substructure work creating piers and abutments to support the bridge. Crews installed 292 girders that are the largest of their kind ever used for an ADOT project.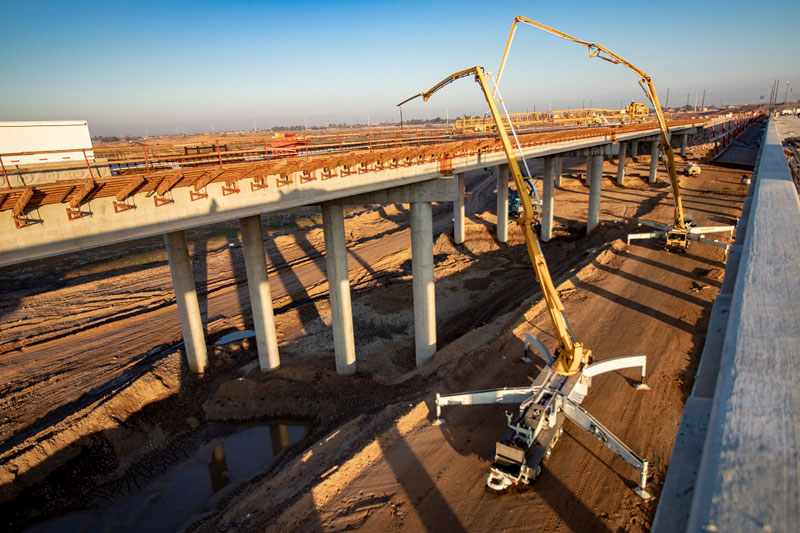 The Salt River bridges will provide a much-needed crossing to and from Laveen, especially when the river flows, while also reducing congestion at current crossings. The city of Phoenix's 51st Avenue bridge is currently the lone all-weather Salt River crossing between 35th Avenue and Avondale Boulevard.
Final bridge construction will include completing lighting and painting, and installing barrier walls.
Scheduled to open as early as late 2019, the South Mountain Freeway will provide a long-planned direct link between the East Valley and West Valley and alternative to Interstate 10 through downtown Phoenix. Approved by Maricopa County voters in 1985 and again in 2004 as part of a comprehensive regional transportation plan, the South Mountain Freeway will complete the Loop 202 and Loop 101 freeway system in the Valley.
For information on the project, visit SouthMountainFreeway.com.