Elliot Road to close at 59th Ave. for South Mountain Freeway interchange construction
October 19, 2017
PHOENIX – Construction of the first traffic interchange in the Laveen area for the Loop 202 South Mountain Freeway will require an extended full closure of Elliot Road at 59th Avenue beginning Monday, Oct. 23.
The closure, which will last through March 2018, will allow crews to accelerate construction of one of the 13 interchanges needed for the South Mountain Freeway.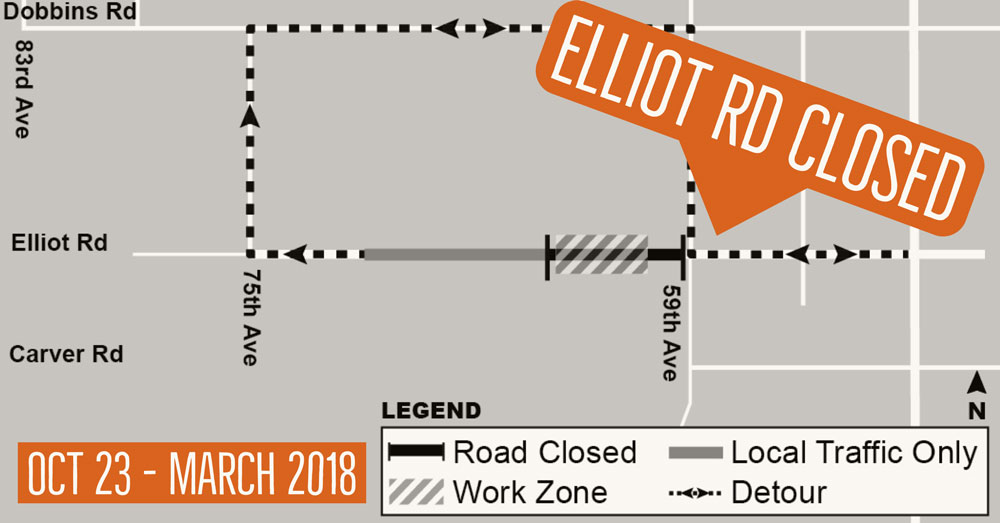 In order to build the Elliot Road traffic interchange, construction crews will complete the following work:
Perform earthwork needed for the freeway and connecting ramps
Build the Elliot Road bridge over freeway
Install underground utilities and drainage structures
Construct retaining walls, called mechanically stabilized earth walls
Place foundations for traffic signals and lighting
During the closure, local traffic will be detoured to Dobbins Road between 59th and 75th avenues.
When the closure is lifted next spring, local east-west traffic will be crossing over the new 272-foot-long, two-span bridge. This will be the first bridge completed as part of the South Mountain Freeway project.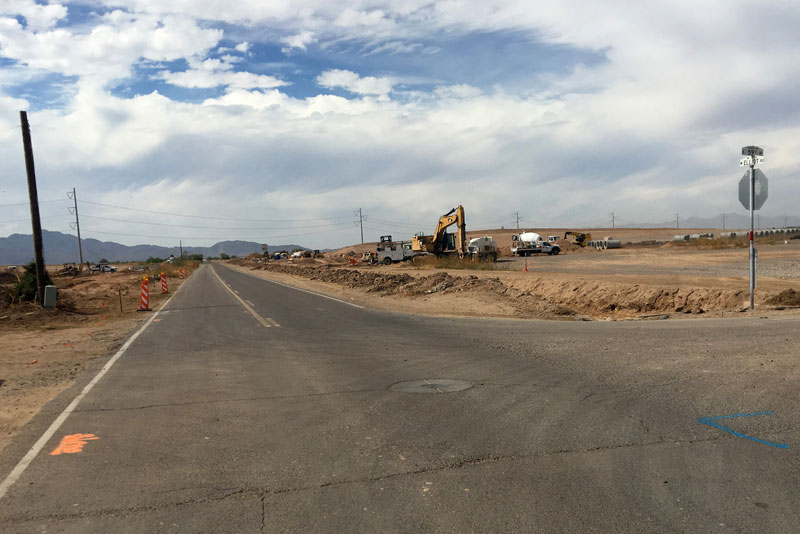 Following the completion of the bridge, additional work will occur at a later date at the interchange and will include paving the ramps and mainline freeway, signage, final striping and landscaping.
The South Mountain Freeway, which is slated to open late 2019, will provide a long-planned direct link between the East Valley and West Valley and a much-needed alternative to I-10 through downtown Phoenix. Approved by Maricopa County voters in 1985 and again in 2004 as part of a comprehensive regional transportation plan, the South Mountain Freeway will complete the Loop 202 and Loop 101 freeway system in the Valley.
For more information on the South Mountain Freeway, visit SouthMountainFreeway.com.