Elliot Road interchange construction in Laveen progressing
First South Mountain Freeway bridge scheduled to open in March
January 3, 2018
PHOENIX – The first interchange under construction in Laveen for the Loop 202 South Mountain Freeway is taking shape, with a closure of Elliot Road at 59th Avenue allowing crews to make significant progress in a short time.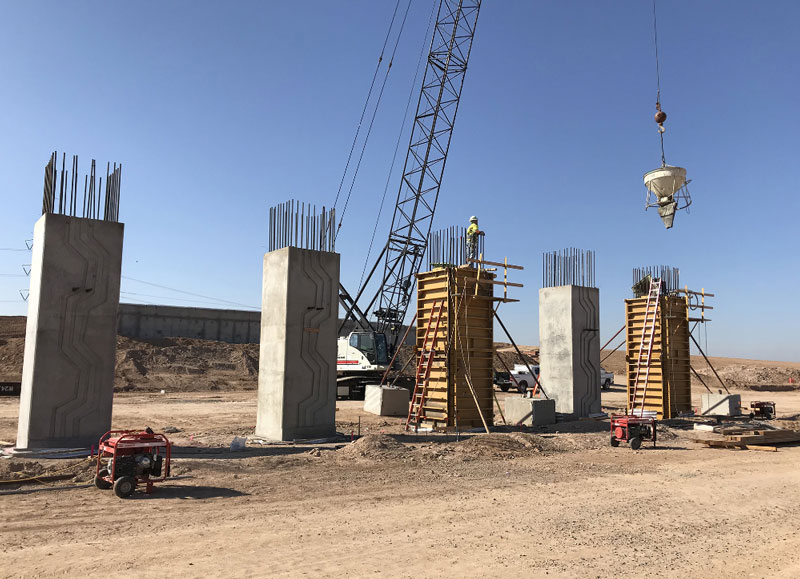 After extensive earthwork, six large concrete piers are now planted in the future median of the South Mountain Freeway. More than 300,000 cubic yards of dirt has been moved to create bridge approaches and ramps.
The piers will soon support a 272-foot, two-span bridge that will carry Elliot Road traffic over the South Mountain Freeway. Later this month, 26 concrete girders will be set on the piers to form the bridge.
Scheduled to open in March, it will be the first South Mountain Freeway bridge to be used by motorists.
Since late October, crews have also installed underground utilities and drainage structures, including a 4-foot-wide storm drain crossing, and built retaining walls, called mechanically stabilized earth walls.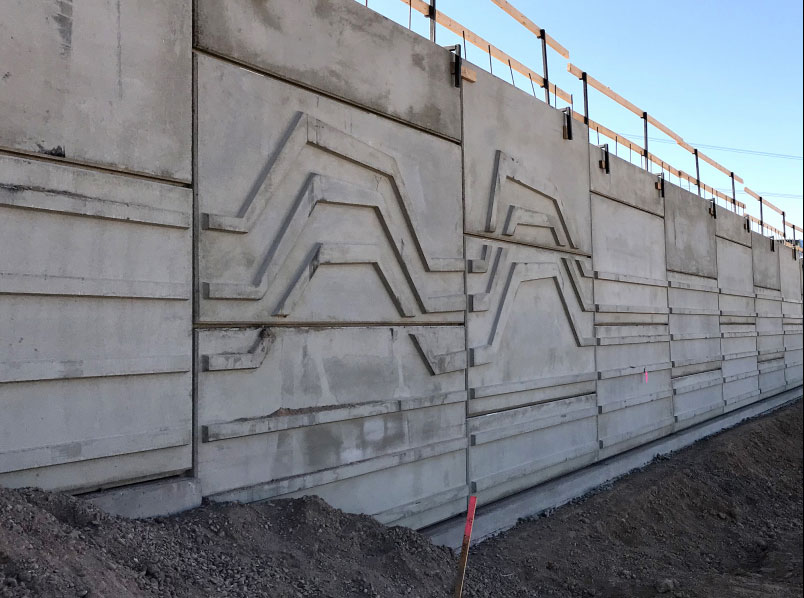 The retaining walls are the first to feature the "River Bank" aesthetic treatment reflecting Laveen's agricultural heritage. This is one of five aesthetic patterns that will be used along various stretches of the South Mountain Freeway.
Following completion of the bridge and reopening Elliot Road at 59th Avenue in March, additional work needed to complete the interchange will include paving the ramps and mainline freeway, signage, final striping and landscaping.
Local traffic can detour to Dobbins Road between 59th and 75th avenues until the bridge is completed.
The South Mountain Freeway, which is slated to open late 2019, will provide a long-planned direct link between the East Valley and West Valley and a much-needed alternative to I-10 through downtown Phoenix. Approved by Maricopa County voters in 1985 and again in 2004 as part of a comprehensive regional transportation plan, the South Mountain Freeway will complete the Loop 202 and Loop 101 freeway system in the Valley.
For more information on the South Mountain Freeway, visit SouthMountainFreeway.com.