First pavement to be set on new section of I-10 in Eloy
Lanes being built east of current alignment
May 3, 2018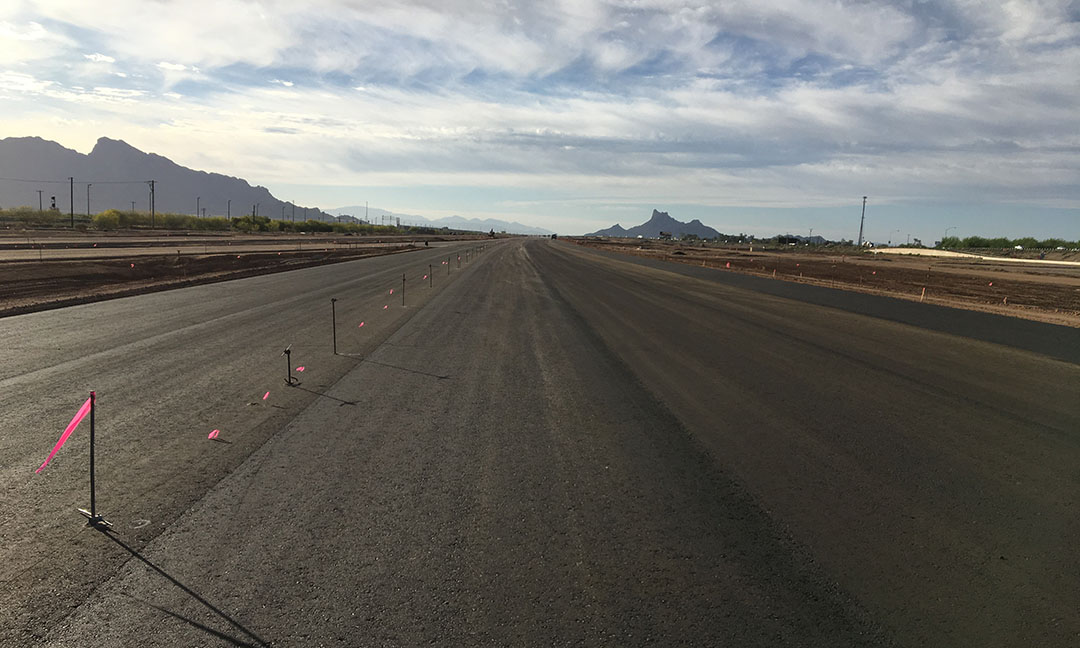 PHOENIX – The first pavement for a new section of Interstate 10 in Eloy is scheduled to be put in place the week of May 7, a milestone for an Arizona Department of Transportation project widening the freeway to three lanes in each direction, creating a new interchange with State Route 87 and installing a first-of-its-kind dust-detection zone.
Crews have already started the paving process by putting down a base layer that will form the foundation of the new lanes, which are being built east of the current freeway alignment.
It's one of two projects in Pinal County that will make I-10 three lanes in each direction between Tucson and Casa Grande. The other is between Earley Road and Interstate 8 in Casa Grande. Both projects are expected to be complete by fall 2019.
Paving the new lanes in the Eloy area (mileposts 209-213) is expected to continue through the summer, with the new lanes connected to the existing freeway in the fall.
Crews also have constructed piers that will carry the new SR 87 interchange, which will have a slight adjustment to the west to connect to I-10. SR 87 also will continue west of the freeway alignment to connect with Phillips Road.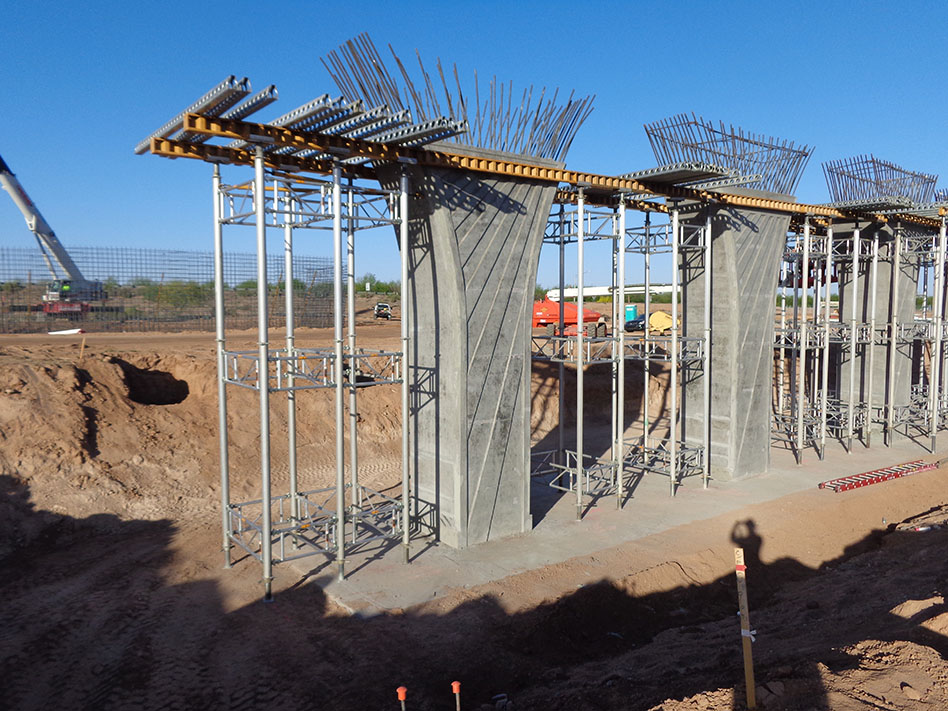 Once the new lanes are in place, crews will begin creating the dust-detection zone. It will include short- and long-range radar to identify dust storms that limit visibility and electronic message boards, variable speed limit signs and a closed-circuit camera network to alert drivers to potential hazards. The dust-detection zone is expected to be complete in fall 2019.
In Casa Grande, new lanes are being added on the median side of the existing travel lanes. Two lanes will remain open in both directions through most of the work, with any lane restrictions scheduled for overnight hours. The project also includes new bridges over Jimmie Kerr Boulevard and the Union Pacific Railroad tracks and an auxiliary lane connecting I-8 with the Jimmie Kerr Boulevard exit.
The combined cost of the two projects, including the dust detection program, is about $157 million. About $54 million of that comes from a federal FASTLANE grant.
Information on both projects is available at azdot.gov/Projects (see South Central District projects).