Girders to be placed for new I-10, SR 87 interchange
Important step forward on project widening I-10 from Eloy to Picacho
June 5, 2018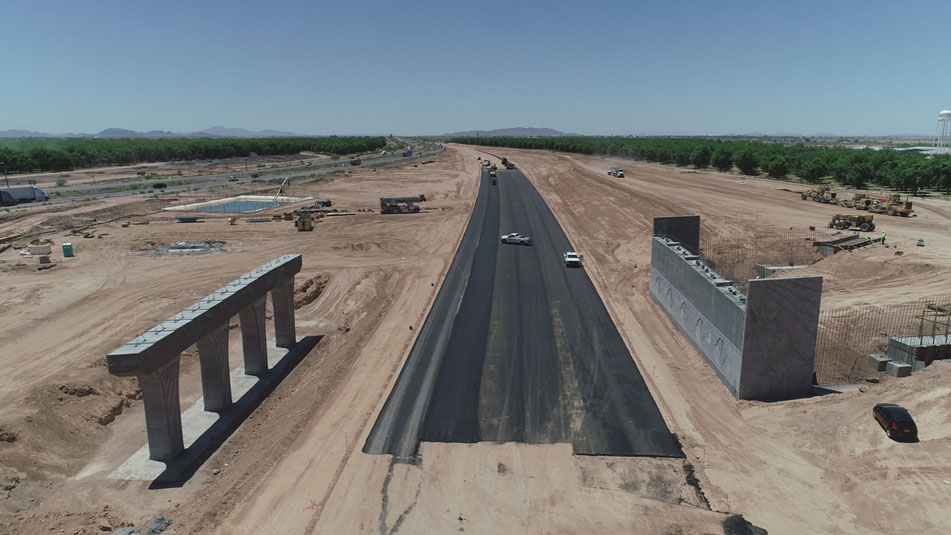 PHOENIX – A new interchange at Interstate 10 and State Route 87 in Eloy will begin to take shape this week when Arizona Department of Transportation crews begin placing girders that will form the deck of an SR 87 bridge.
On Thursday, June 7, crews are scheduled to begin placing 45,000-pound girders on bridge piers. The work is scheduled to be completed on Monday, June 11.
The new interchange will be located just north of the current alignment of SR 87 and will carry the road over the Union Pacific Railroad tracks as well as new lanes of I-10 to connect with Phillips Road on the other side of the freeway.
The work is part of a project to make I-10 traffic flow more smoothly and more safely in Pinal County. Crews are building 4 miles of new interstate lanes that will widen I-10 in the area to six lanes between mileposts 209 and 213.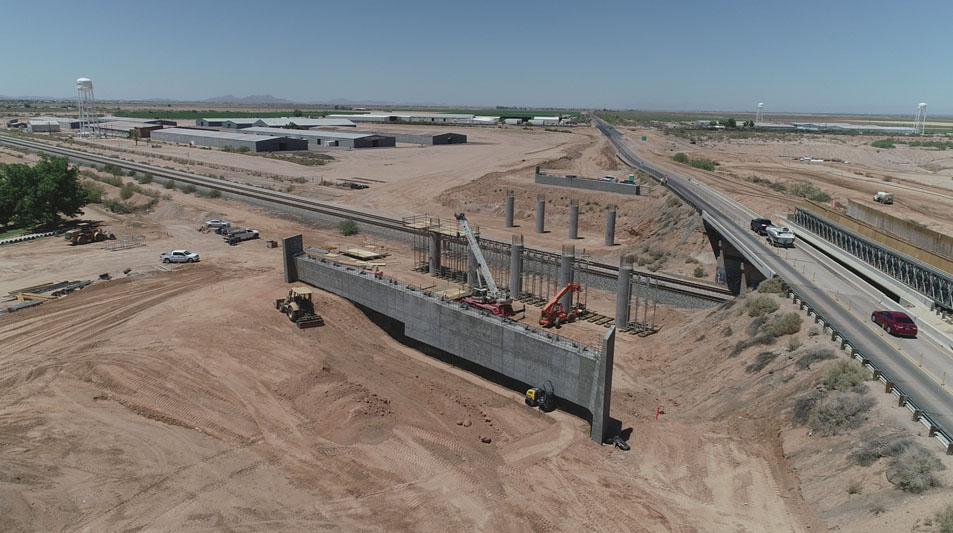 This fall, crews will begin creating a first-of-its-kind dust detection zone designed to identify dust storms in the area and provide drivers with information to make safe decisions.
A second ADOT team is widening I-10 to six lanes north of Interstate 8 in Casa Grande, including new bridges and a new interchange at Jimmie Kerr Boulevard. When both projects are completed by late summer or early fall in 2019, I-10 will be a six-lane freeway from Casa Grande to Tucson.
Information on both projects is available at azdot.gov/Projects.