Girders set for two South Mountain Freeway interchanges in one week
Work at 32nd Street, Broadway Road advances 22-mile project
December 6, 2018
PHOENIX – As the Loop 202 South Mountain Freeway advances, bridge girders are being installed this week at two of the 14 planned traffic interchanges, marking the first time on this Arizona Department of Transportation project that these massive support beams are being set at two interchanges in the same week.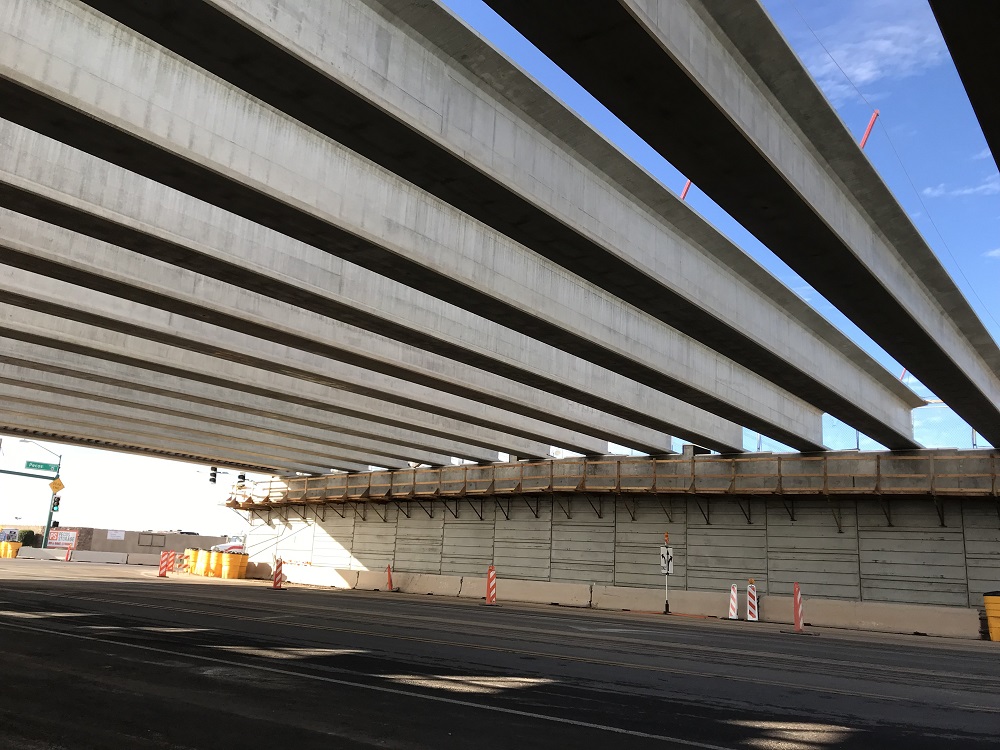 Working overnight, crews with Connect 202 Partners, the developer building the South Mountain Freeway, placed 15 steel-reinforced concrete girders over 32nd Street near Pecos Road in Ahwatukee.
Each of the girders weighs 105,000 pounds and is 116 feet long. Two large cranes carefully hoisted and set these girders atop the abutments and piers. Placing a single concrete girder can take up to one hour.
With the 32nd Street girder placement completed, the same crews will move several miles to the northwest and set an additional 16 girders over three nights at the Broadway Road overpass near 59th Avenue in Laveen. The work will occur from 7 p.m. to 6 a.m. Thursday, Dec. 6, Friday, Dec. 7, and Saturday, Dec. 8, if weather permits.
All of the girders are manufactured locally and hauled to construction sites overnight, when traffic is lighter.
Thus far, more than 600 girders have been installed on 40 bridge structures throughout the South Mountain Freeway corridor.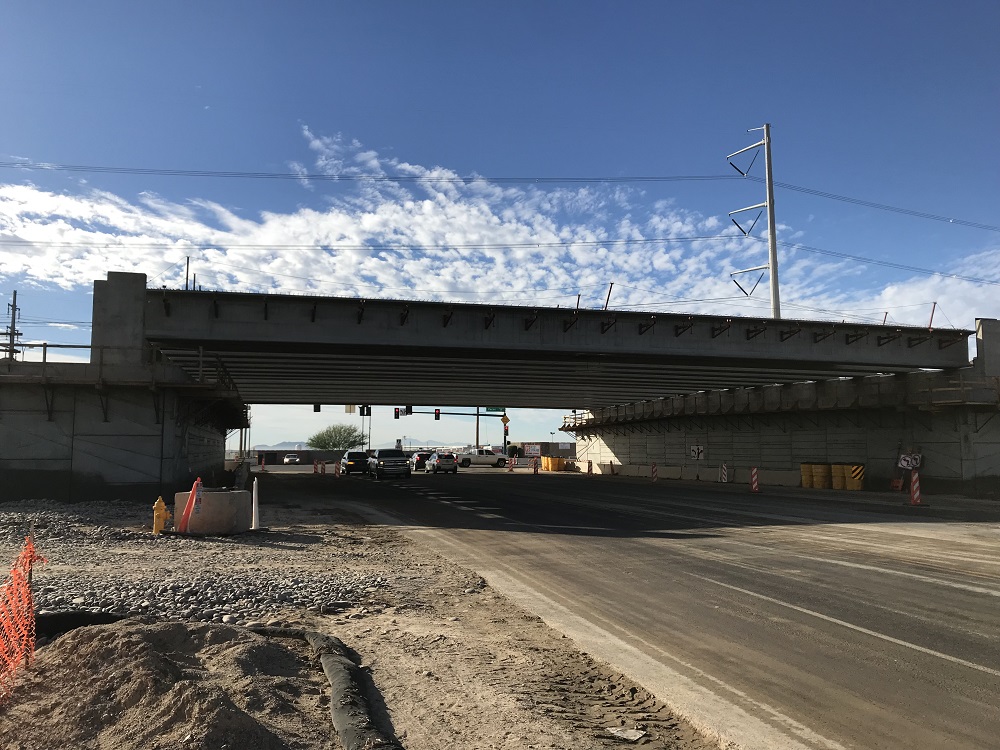 With girders in place at 32nd Street and Broadway Road, crews will finish pouring concrete decks and add barrier walls on the bridges.
Last month, ADOT announced plans to add a South Mountain Freeway interchange at 32nd Street following an environmental study stemming from stakeholder input. The connecting ramps at the 32nd Street interchange will be completed after the South Mountain Freeway opens.
The 22-mile South Mountain Freeway, which is scheduled to open as early as late 2019, will provide a long-planned direct link between the East Valley and West Valley and a much-needed alternative to Interstate 10 through downtown Phoenix. Approved by Maricopa County voters in 1985 and again in 2004 as part of a comprehensive regional transportation plan, it will complete the Loop 202 and Loop 101 freeway system.
You can stay informed about the South Mountain Freeway project and sign up for updates and weekly traffic alerts at SouthMountainFreeway.com.