I-10 Sacaton Rest Area closing Monday, Jan. 8, for renovation
Six-month project continues effort to modernize rest areas
January 4, 2018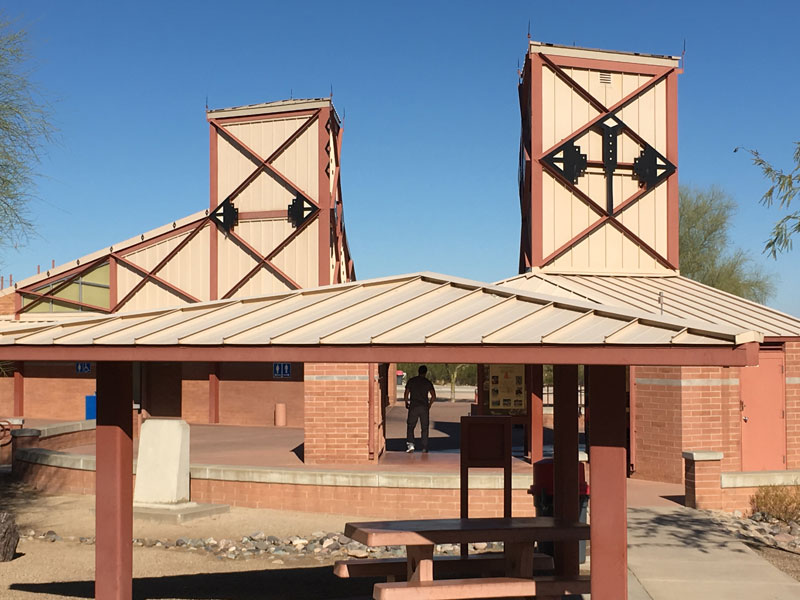 PHOENIX ‒ The Sacaton Rest Area on Interstate 10 south of the Phoenix area will close Monday, Jan. 8, for a $4 million renovation that's expected to take six months to complete.
Work planned for the rest area, located on both westbound and eastbound I-10 between Casa Blanca Road and State Route 387 near Casa Grande, includes upgrades to comply with the Americans with Disabilities Act, replacing a water line, replacing the septic tanks and sewer lines, upgrading the electrical and mechanical systems and painting.
The closure was scheduled to begin in November, but septic tanks custom-ordered for the renovations took more time to arrive than first expected. Work was put on hold until now to allow the rest area to remain open for holiday travelers.
During the closure, the nearest traveler facilities will be in the Phoenix and Casa Grande areas and on the Gila River Indian Community.
ADOT has made improvements to rest areas in recent years to repair and replace infrastructure that has been in place for as long as 50 years. That includes drilling new wells to provide adequate water supplies and replacing septic systems.
The Canoa Ranch Rest Area on Interstate 19 is scheduled for renovations in the spring. Improvements at the Meteor Crater and Painted Cliffs rest areas on Interstate 40 are scheduled in 2019, and at the Mazatzal Rest Area on State Route 87 south of Payson in 2020. The Mohawk Rest Area on Interstate 8 near Dateland reopened recently after a $4.6 million renovation.