Largest girders in the state placed for South Mountain Freeway's Salt River bridges
At 170 feet long, 169,000 pounds, the girders will support traffic crossing Salt River
September 7, 2017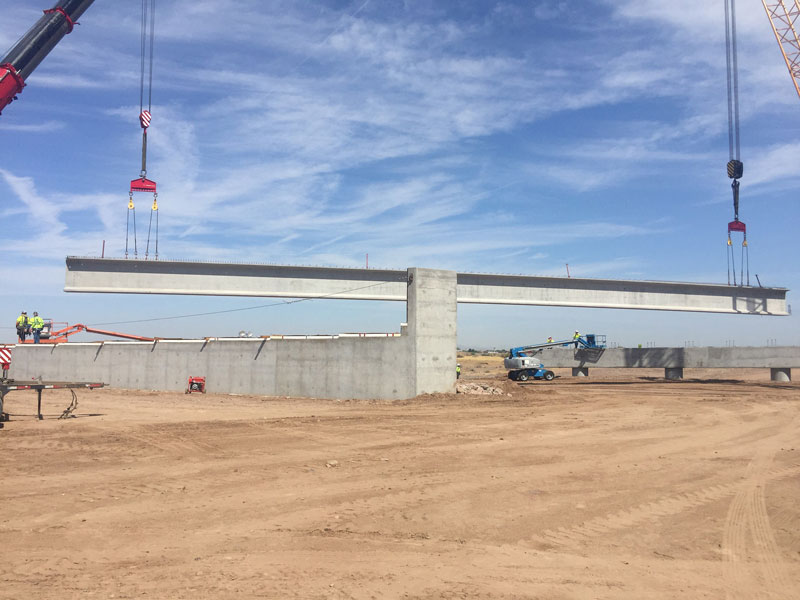 PHOENIX – The Loop 202 South Mountain Freeway, already the largest single highway project in Arizona history, now has the longest bridge girders of their type in the state.
As long as a 17-story building and each weighing as much as 14 elephants, 94 extra-long single span girders have already been placed on two bridge structures (northbound and southbound) that will carry traffic over the Salt River when the South Mountain Freeway opens by late 2019.
Each of the concrete girders weighs 169,000 pounds and is 170 feet long. That's 9 feet longer than the Arizona Department of Transportation's current longest span for a similar girder type: 161-foot-long girders set for the Bell Road bridge over the BNSF Railway tracks in Surprise as part of a Grand Avenue (US 60) interchange completed in 2016.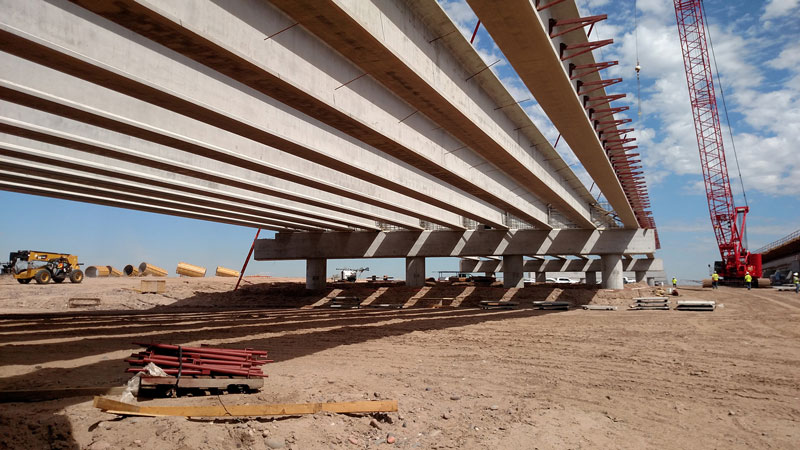 In all, 292 girders will be installed for the Salt River bridges. The girders, which serve as support beams, are manufactured locally and placed during overnight hours.
Currently, crews are installing deck panels ‒ more than 600 thus far ‒ atop the girders that will allow them to pour the concrete bridge deck late this year. Early next year, Connect 202 Partners, the developer responsible for building the South Mountain Freeway, will place the remaining girders on the Salt River bridges.
These bridges, the longest on the project at approximately 2,700 feet, or about a half-mile long, will provide a much-needed all-weather link to and from Laveen when the Salt River flows while also reducing congestion at current crossings.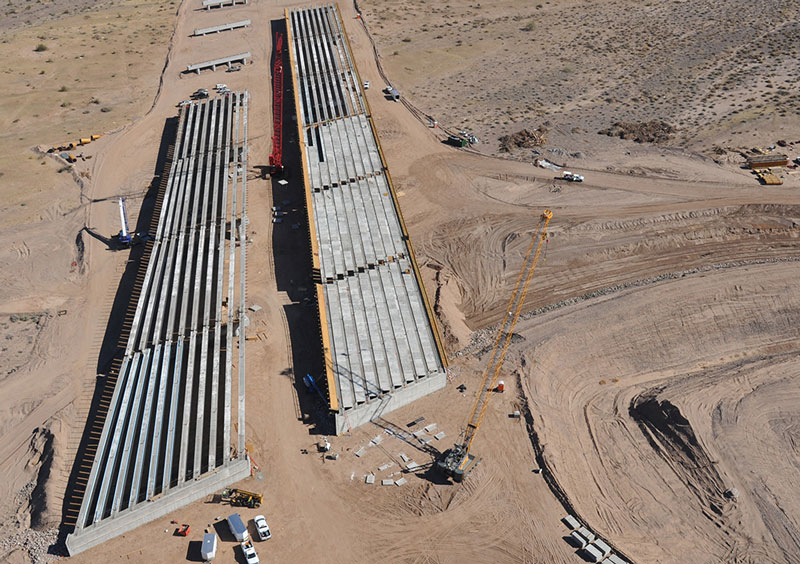 The city of Phoenix's 51st Avenue bridge is currently the lone all-weather Salt River crossing between 35th Avenue and Avondale Boulevard.
The South Mountain Freeway will provide a long-planned direct link between the East Valley and West Valley and a much-needed alternative to Interstate 10 through downtown Phoenix. Approved by Maricopa County voters in 1985 and again in 2004 as part of a comprehensive regional transportation plan, the South Mountain Freeway will complete the Loop 202 and Loop 101 freeway system in the Valley.
For an ADOT YouTube video on Salt River bridge construction, visit https://youtu.be/Ofs8TSELRy4. For information on the project, visit www.SouthMountainFreeway.com.