Mainline paving for South Mountain Freeway begins in Ahwatukee
Paving work starts near 40th Street; minimal traffic impacts anticipated
September 26, 2018
PHOENIX – In another important step toward completing the Loop 202 South Mountain Freeway, the first pavement along the Pecos segment is being put down this week in Ahwatukee.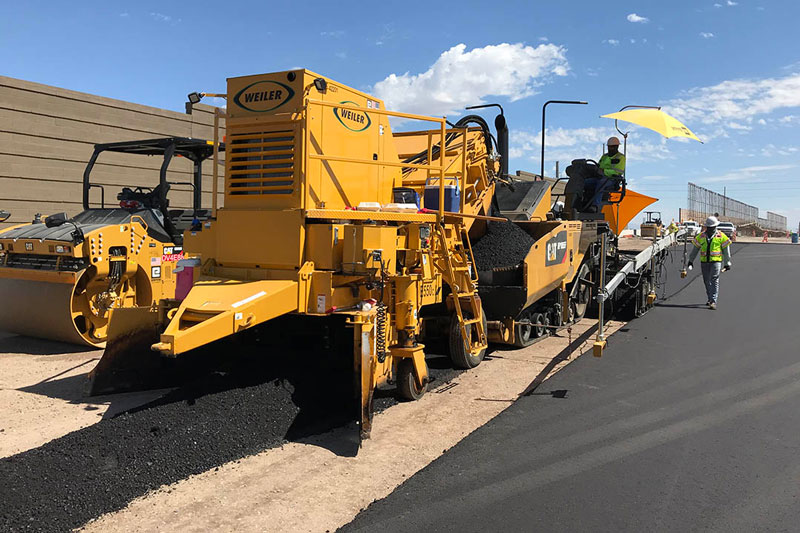 Paving started Monday just west of 40th Street and extends to the Interstate 10 (Maricopa)/Loop 202 (Santan Freeway) interchange in Chandler.
A 3-inch-thick asphalt base is being applied this week, and additional layers of pavement will follow.
Minimal traffic restrictions are anticipated. Flaggers will help trucks access the construction zone.
The work involves several haul trucks delivering the asphalt, paving machines spreading it and rollers compacting it. Connect 202 Partners, the developer of the South Mountain Freeway project, can put down up to 3,500 tons of asphalt per day with a single paving pass.
Leading up to the start of this week's paving, crews built the embankment and compacted it to the designed height needed for the future roadway.
Approximately 10 million cubic yards of earth, the equivalent of more than 800,000 truckloads and enough to fill State Farm Stadium 13 times, is being hauled and compacted for the project. Once the earthwork is finished in an area, paving can begin.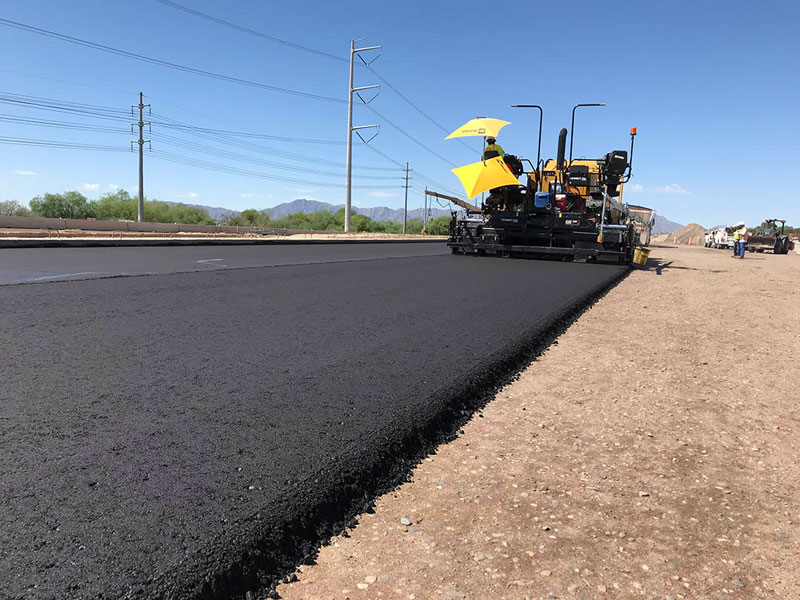 Following the paving, crews will add lighting, signage and landscaping and complete other related work.
Mainline paving throughout the project will continue until just prior to the opening of the 22-mile freeway. In August, the first mile of the freeway was paved between Elliot Road and Estrella Drive in Laveen.
The South Mountain Freeway, which is slated to open as early as late 2019, will provide a long-planned direct link between the East Valley and West Valley and a much-needed alternative to Interstate 10 through downtown Phoenix. Approved by Maricopa County voters in 1985 and again in 2004 as part of a comprehensive regional transportation plan, it will complete the Loop 202 and Loop 101 freeway system.
You can stay informed about the South Mountain Freeway project and sign up for updates and weekly traffic alerts at SouthMountainFreeway.com.