Pavement project begins Oct. 5 on US 70 west of Safford
Expect delays for two-month project that includes chip seal, rumble strips
September 30, 2020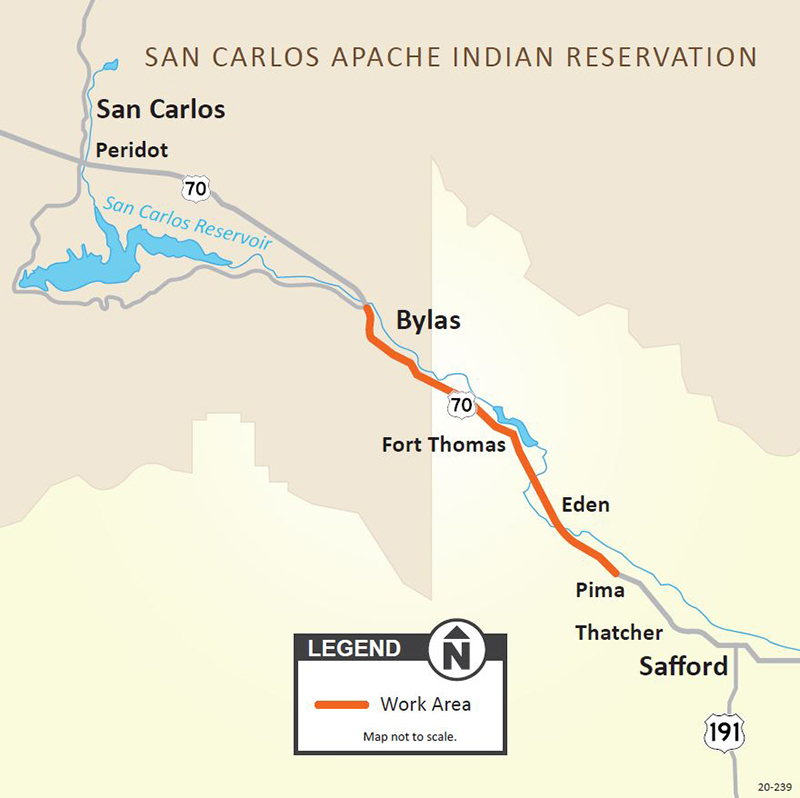 PHOENIX – Drivers on US 70 west of Safford should expect delays and alternating lane closures starting Monday, Oct. 5, for a pavement preservation project between the communities of Pima and Bylas, according to the Arizona Department of Transportation.
The project includes a chip seal and rumble strips along the center of the roadway and the shoulders.
Work is scheduled between 6 a.m. and 5 p.m. weekdays and is expected for about two months. Motorists should expect delays of 15 minutes, with longer delays possible during peak traffic hours.
Flaggers and pilot vehicles will direct traffic through the work zone, where speed limits will be reduced during the project.
ADOT will maintain access to businesses, residences and local roads during the project.