Paving project starting in Show Low as part of ongoing effort to maintain highways statewide
ADOT spent $534 million in five years on pavement preservation projects
May 27, 2021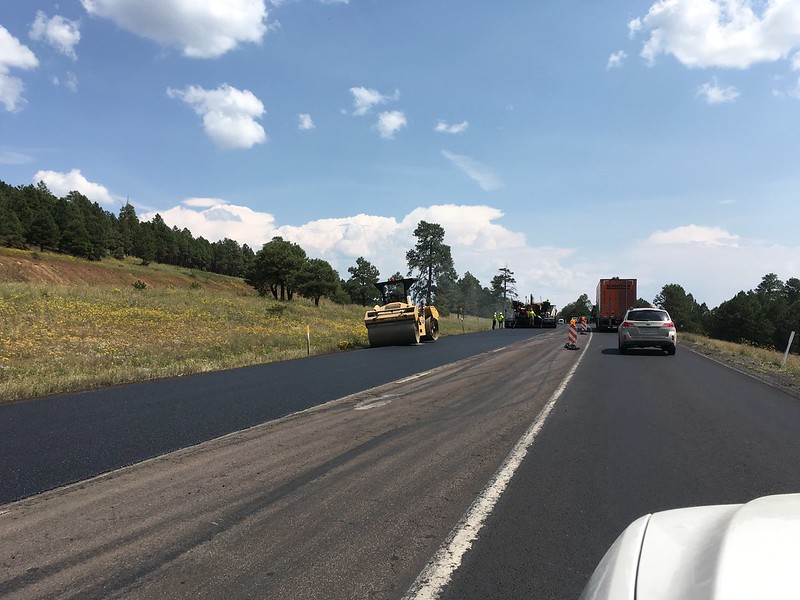 PHOENIX – Keeping existing highways in good shape is just as important, if not more so, as expanding capacity of those roads. That's why the Arizona Department of Transportation is continuing that ongoing effort with a new project to repave a total of 11 miles of US 60 and SR 260 in Show Low that will begin on Tuesday, June 1.
ADOT recognizes the importance of maintaining the highway infrastructure already in place that serves countless commercial trucks and passenger vehicles. In fact, the agency spent $534 million on pavement preservation projects across the state from 2016 to 2020.
"This is an important investment that we make each year to help keep traffic and commerce flowing in and around the state," said Steve Boschen, director of ADOT's Infrastructure and Delivery Operations Division.
For this latest paving project in Show Low, work will take place on US 60, known locally as Deuce of Clubs Avenue, from milepost 336, just outside the Show Low city limits, to Adams Street. Paving will also occur on SR 260, known locally as White Mountain Boulevard, from US 60 to Wagon Wheel Road.
Drivers can expect intermittent east- and westbound lane closures from 8 p.m. to 6 a.m. nightly from Sunday evenings through Friday mornings. One travel lane will remain open in each direction while the overnight work is taking place. Motorists should be prepared for delays of up to 20 minutes during overnight work.
Lane restrictions will not be in place during daytime hours or weekends, and business access will be maintained at all times during construction.
Over the last five years, pavement preservation projects have occurred on major interstates like I-40 and I-10 as well as local state highways like SR 84 in Pinal County and SR 389 near the Utah state line. In addition to state roads, ADOT has also administered dozens of paving projects to help maintain local streets in communities across Arizona.
"Maintaining our highways helps ADOT meet its overarching goal of getting every driver safely home," Boschen added.
For more information on paving US 60 and SR 260 in Show Low, visit azdot.gov/ShowLow.