Plan ahead so Halloween afternoon rush doesn't drive you batty
Halloween can haunt Phoenix-area freeways during witching hour
October 30, 2018
PHOENIX – It's scary. It can be diabolical and unnerving.
No, we're not talking about that corn maze down Elm Street. It's the rush to get home Halloween afternoon on Phoenix-area freeways.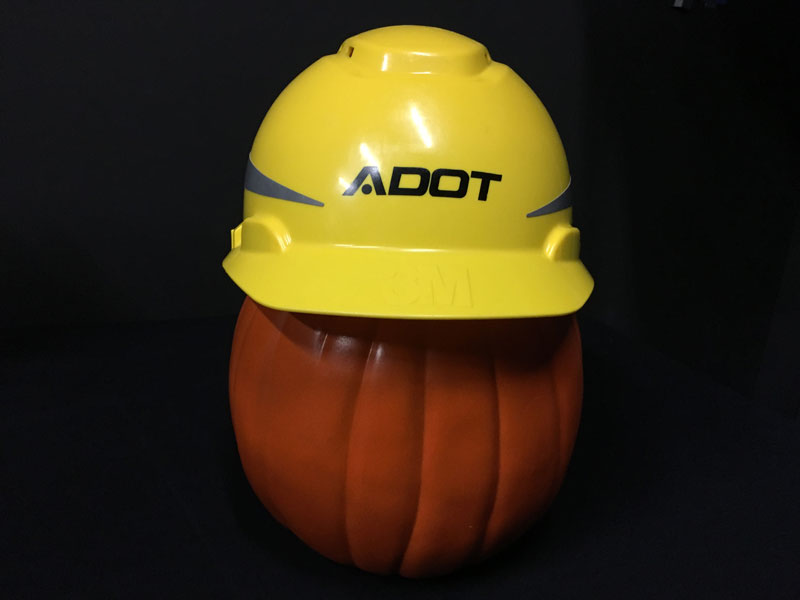 When Halloween falls on a weekday, you can count on commuters, frightened of being late for the evening's festivities, heading simultaneously toward freeways like a zombie tide. This creates a cauldron of eerily changing traffic that usually boils over into longer-than-usual delays. The situation is often described as grave.
The Arizona Department of Transylvania – we mean, Transportation – can only offer up these cryptic words of advice:
If possible, be the ghoul or guy who leaves for home ahead of the setting sun. Being on the road by 3 o'clock may keep you ahead of the freeway phantom menace. Halloween-cursed traffic tends to build at a horrific pace from 4 o'clock on.
Make sure you pack a trick-or-treat bag full of patience. Keep your head about you and avoid freakish behaviors like unsafe lane changes and not buckling up.
Keep the little goblins in mind, especially when you're almost to that haunted house you call home. There are dark tales of drivers trying to race the setting sun. Children and pets could be ahead of you. Slow down for safety!
We want you to get through what might be a chilling Halloween commute with an eerie smile on your face. And anywhere you go, listen to your mummy and beware the spirits. That's our way of saying: Never drive while impaired. Doing the opposite is a ticket to jail, or worse, the Twilight Zone.