Project improves traffic flow at I-10/Cortaro Road in Marana
ADOT, Marana coordinate related improvements to pavement, striping
May 26, 2021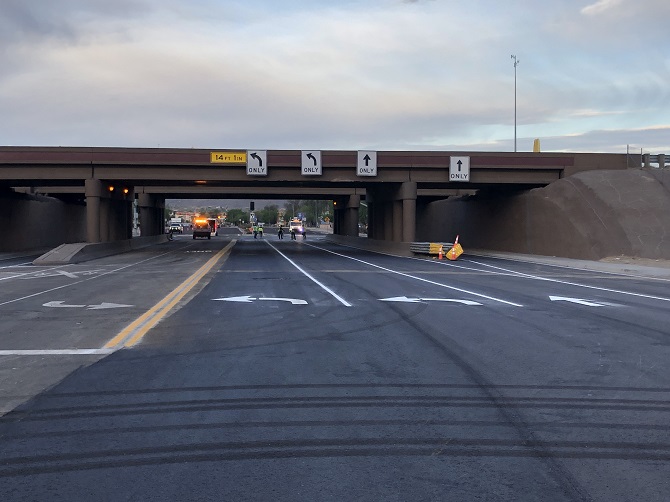 PHOENIX – The Arizona Department of Transportation and the Town of Marana have completed a joint project to improve the flow of traffic at the interchange of Interstate 10 and Cortaro Road after improving the pavement and changing lane configurations near the freeway.
A new lane configuration now gives motorists on westbound Cortaro Road at I-10 two dedicated left-turn lanes and two through-lanes, rather than having one of those lanes shared for both movements. The new configuration, along with traffic signal timing changes, will help drivers move through the intersection more efficiently whether they are turning left or continuing through the intersection.
The improvements were coordinated by ADOT and Marana, as the paving and striping changes needed to occur at the same time on each agency's respective roadway. ADOT's improvements included paving within the agency's right-of-way under I-10. Meanwhile, Marana completed a pavement preservation project on Cortaro Farms Road to the east of I-10 along with Cortaro Road to the west of the freeway.
Once paving was complete, ADOT and Marana changed the lane stripe configuration on westbound Cortaro Road. ADOT has also changed some westbound Cortaro Road signs and adjusted traffic signal timing.
ADOT asks drivers to pay extra attention initially when navigating the intersection, keeping an eye out for the new lane striping, new signs and a change in traffic signal timing.