Project starts to replace I-17 bridge over Central Avenue in Phoenix
Drivers should plan for work zone restrictions
April 29, 2020
PHOENIX – A section of Interstate 17 south of downtown Phoenix will be restricted starting this weekend through fall 2021 for a freeway bridge replacement project.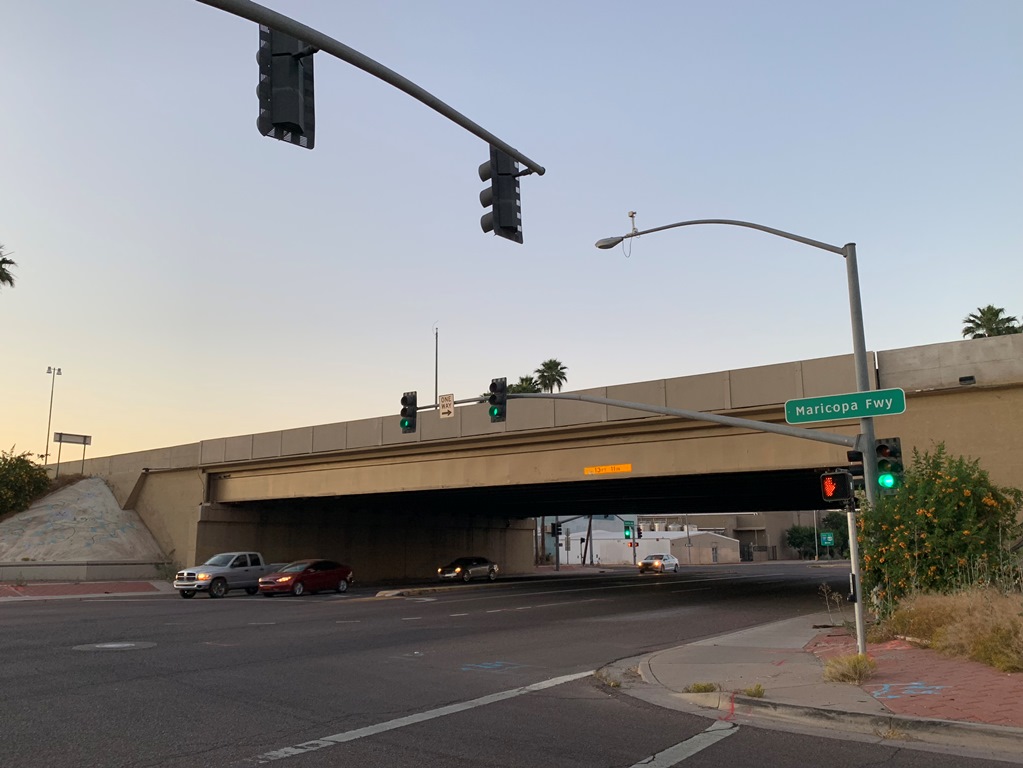 The Arizona Department of Transportation is set to begin a $13.5 million project to improve the I-17 bridge over Central Avenue.
The existing bridge, which first opened to traffic in 1962, will be replaced by a modern structure with increased clearance for commercial trucks traveling beneath it as well as Valley Metro's future Central Avenue light rail line.
I-17 will be narrowed to two lanes in both directions as the project proceeds with work zones in place. Additional closures also will be scheduled for the bridge replacement work.
The project is scheduled for completion in fall 2021. Drivers can consider using I-10 as an alternate freeway route. Additional information is available at azdot.gov/I17CentralBridge.
With state highways essential to delivering goods and services, ADOT, its employees and contractor partners are dedicated to delivering transportation improvement projects during the current public health situation. To learn more please visit azdot.gov/covid-19-resource-center.