US 191 improvements to begin between Safford, Morenci
Drivers should expect delays through early 2019
September 6, 2018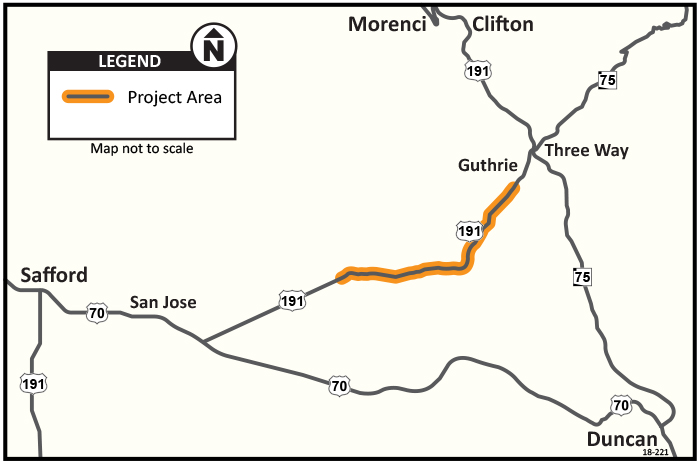 PHOENIX ‒ A project to preserve the pavement and make improvements along a 12-mile section of US 191 east of Safford will begin Monday, Sept. 10.
Drivers on a section of US 191 between US 70 and SR 75 should expect significant delays between mileposts 139 and 151 through early 2019. The location is east of Safford and south of Morenci.
Arizona Department of Transportation crews will be milling the road surface, sealing cracks, building up shoulders, repaving the road surface and adding guardrails and rumble strips.
The roadway will be reduced to a single lane in the work area, with flaggers and pilot cars directing traffic. Restrictions are expected to be in place from 4 a.m. to 6 p.m. weekdays.
The work zone is about 20 miles south of a separate project to realign US 191 near the Morenci mine and create a tunnel that will keep mine trucks and private vehicles safely apart while moving mine vehicles more efficiently. That project began in August and is expected to be completed in December.