Want to support a worthy cause? Consider a specialty plate
Buying a specialty license plate spreads holiday cheer, helps others.
December 19, 2018
PHOENIX - What could almost fit in a tie box, makes a great stocking stuffer, comes in many colors, and helps worthy causes all in one package? It's the specialty license plate, of course, and it's not too late to buy one for yourself or one of your favorite elves.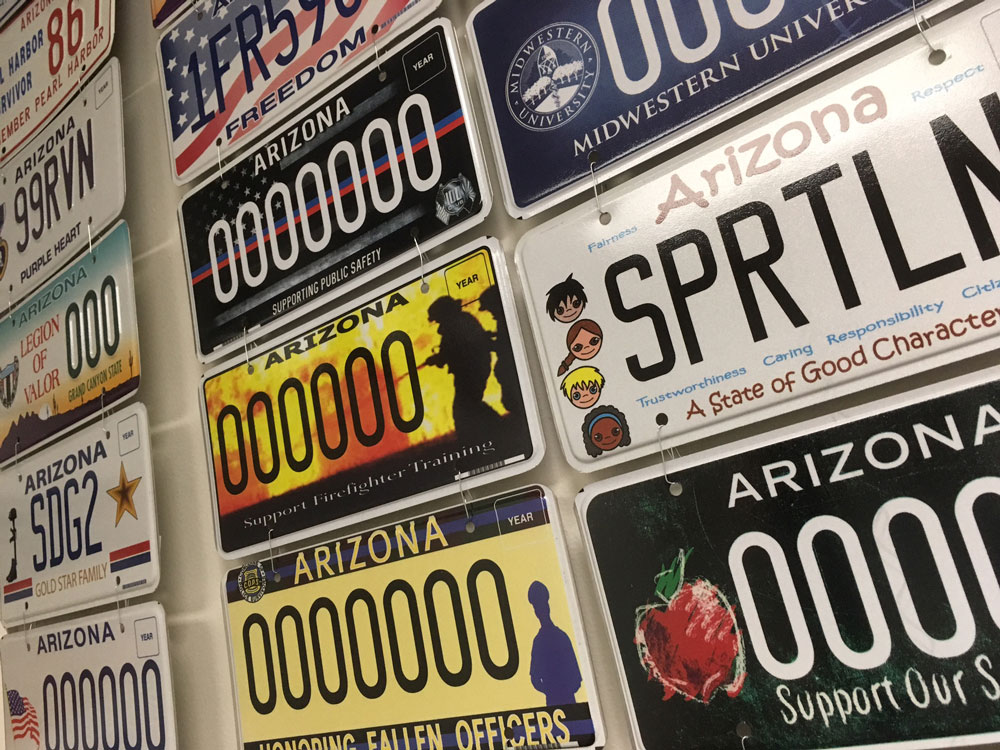 "Specialty plates are always a great deal and can easily be purchased online, even as a gift," said MVD Stakeholder Relations Manager Jennifer Bowser-Richards. "Not only that, but the sales raise millions of dollars for worthy causes every year."
Anyone may purchase a plate for another person. All that's needed are the last two digits of the vehicle identification number, the customer name and address and the number of the plate being replaced. The new plate will be mailed to the recipient.
Ordering online is the easiest method and can be done any time at ServiceArizona.com, where customers may browse the many selections available. If your selection requires additional documentation and you are unable to order online you may fill out a special plate application.
There are more than 40 specialized plate styles designed to raise money for worthy causes. Themes include honoring veterans, First Responders, organ donation awareness, Special Olympics, character education, tribal programs, university scholarships and support of charitable organizations for professional sports franchises, among many others.
Specialty plates typically cost $25 with an annual $25 renewal fee. Of that, $17 is directed each year to the charitable cause or service the plate represents. Personalizing a specialty plate carries an additional fee.
The specialty plate program began in 1989, and in the most recent Fiscal Year, sales generated approximately $10.6 million for charitable causes and services in Arizona.
Bowser-Richards added, "Buying a specialty plate as a gift may seem a bit untraditional, but since these plates raise millions for important causes it really is a gift that represents the best parts of the holiday season."
For more information: www.azdot.gov/mvd