ADOT 'angel' helps stranded motorists
ADOT 'angel' helps stranded motorists
By Laurie Merrill / ADOT Communications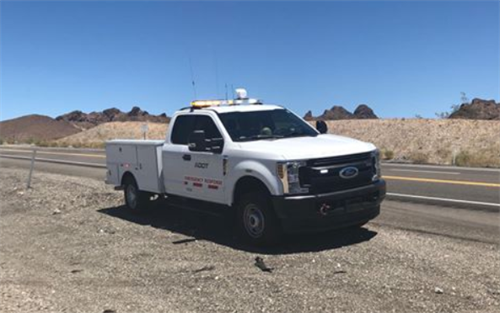 Shelli and Al Ortman of Yucca were headed to a doctor's appointment in Lake Havasu City earlier this summer when their trip was suddenly cut short.
Five miles north of Lake Havasu on State Route 95, a tire on their pickup blew out.
"We were stuck," Shelli Ortman said. "It was hot.There was nothing around."
Al was in no condition to change a tire. Shelli's sister-in-law, Amy LaForest-Nowell, and other family members also driving to Lake Havasu City joined them on the side of the highway. None of them could help either.
They called roadside service, but before the service even returned their call, an "angel" pulled up behind them in his Arizona Department of Transportation pickup truck. It was Jeff Baumeister, a highway operations supervisor on his way home from a maintenance yard in Topock.
Not only did he change their tire, but he also was able to offer everyone ice-cold water from a cooler in his truck.
Baumeister said changing tires isn't a regular duty, but when he spotted the stranded motorists he didn't think twice.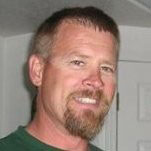 "It was warm out," Baumeister said. "I figured I'd stop to help."
His supervisor, Gabriel Alvarado, ADOT superintendent of the Northwest District, serving much of northwestern Arizona, said it sounds like something Baumeister would do.
"It's in his character," Alvarado said. "Helping people is something Jeff does quite often, as do a lot of maintenance units and ADOT employees."
Shelli and Al Ortman and  their relatives were grateful that Baumeister was in the right place at the right time. 

"We are so thankful when he pulled in behind as to help," Shelli Ortman said. "He was so positive and kind. That's hard to find nowadays."