ADOT goes purple for Domestic Violence Awareness Month
ADOT goes purple for Domestic Violence Awareness Month
By David Rookhuyzen / ADOT Communications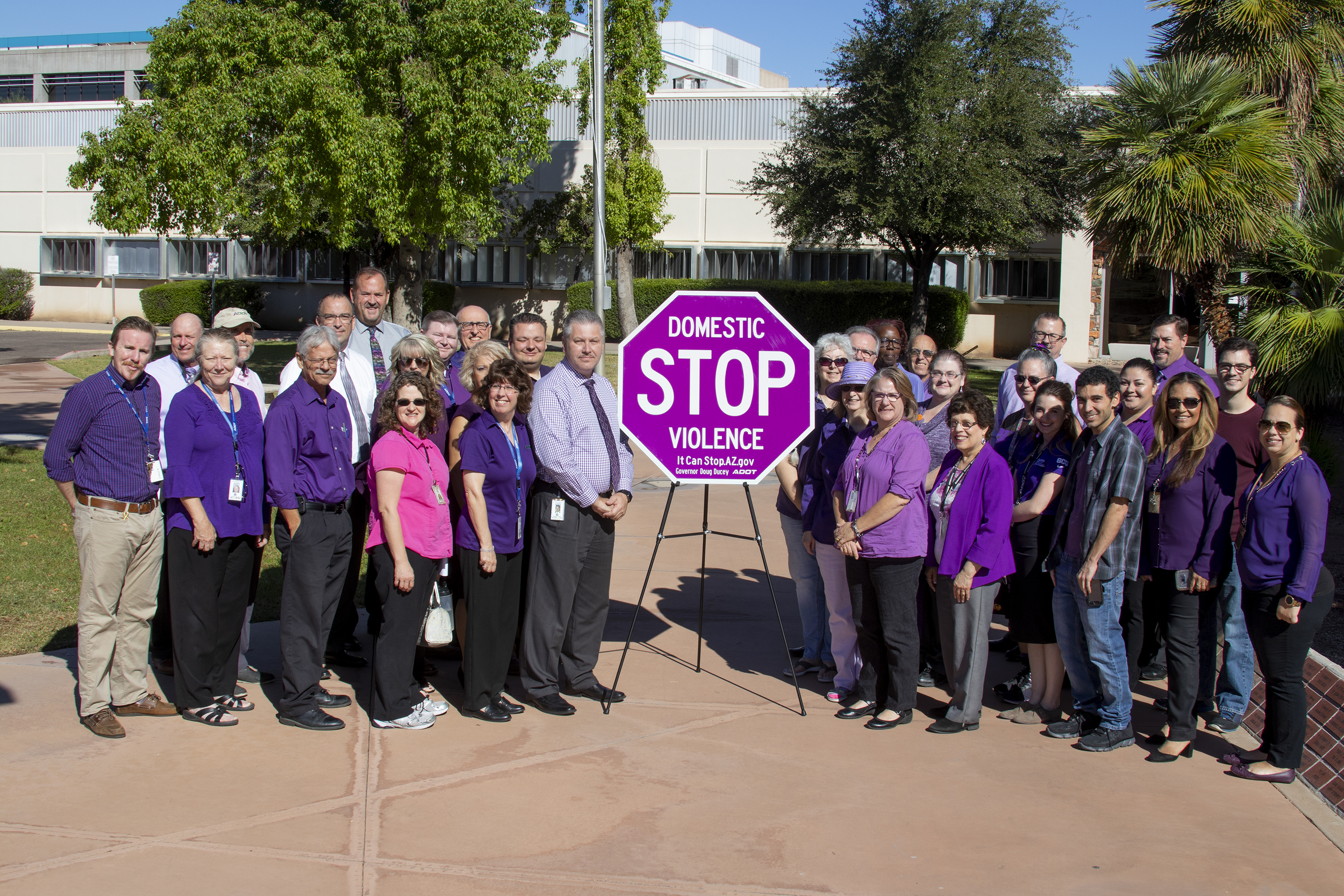 Later this month you might happen to notice that a lot of our employees will be wearing the same color.
This isn't some new buzzy fashion trend, but a show of support to help end a big problem.
ADOT employees are encouraged to wear purple on Oct. 24 as part of Domestic Violence Awareness Month. This photo is from a similar show of solidarity from October 2018. This is the fifth year that we've joined with Governor Doug Ducey to lend support to the victims of domestic and intimate partner abuse. On Oct. 1, Governor Ducey again lit up the State Capitol with purple lights to bring awareness of the issue, something we've done with our downtown Phoenix buildings too in past years.
According to the Arizona Department of Health Services, every 44 minutes a child will witness domestic abuse, while an estimated 1.3 million women are abused annual by an intimate partner. One out of every four women will experience domestic abuse. 
For more information, please visit ItCanStop.AZ.gov. You also can show your support by posting to social media with the hashtag #LightingAZPurple.