ADOT holds annual auction to sell vehicles, other equipment on April 6 in Phoenix
ADOT holds annual auction to sell vehicles, other equipment on April 6 in Phoenix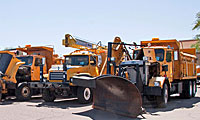 Looking for a used car? Or, maybe you're in the market for a pickup truck? How about an old snowplow – got any room in your garage for one of those?
If so, you might want to head over to ADOT's annual spring auction on April 6 at the ADOT Equipment Services yard, 2350 S. 22nd Ave., Phoenix 85009. Gates open at 6 a.m. and bidding starts promptly at 8 a.m.
ADOT will auction vehicles, including 31 sedans, 86 pickups and 10 snowplows, as well as other surplus equipment that has been replaced or used beyond its life cycle with the agency – think front-end loaders, dump trucks, air compressors, message boards and even a few attenuators.
Potential bidders can visit the auction yard before the auction to inspect the available vehicles and other items. The pre-auction inspection is open 8 a.m. - 2 p.m. today and tomorrow (April 3-4) at the equipment services yard (2350 S. 22nd Ave. in Phoenix).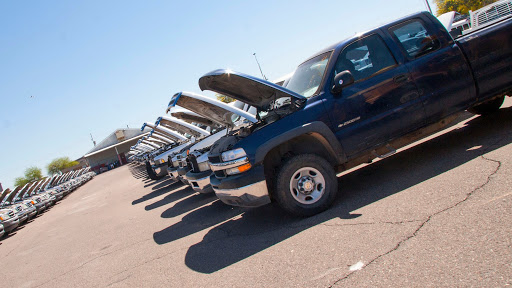 To avoid delays and lines, ADOT provides potential bidders with the opportunity to register for the auction ahead of time. Pre-registration hours are 8 a.m. to 2 p.m. through tomorrow (April 4) at the equipment services yard. All potential bidders must pre-register in person. Bidders will also be able to register the day of the auction when the gates open.
ADOT encourages those who plan on attending to dress appropriately for the outdoor event. Please wear proper footwear, use sunscreen, wear a hat and bring some drinking water.
The ADOT vehicles and equipment will be sold on an "as-is, where-is" basis. More information about the auction is available on the Equipment Services Web page, under the "auction" tab.