As ADOT preps for winter, you should too
As ADOT preps for winter, you should too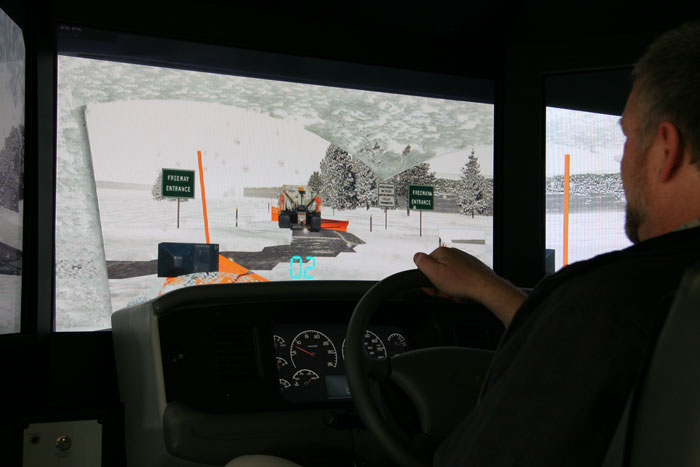 By Ryan Harding / ADOT Communications
While desert dwellers are still enjoying fairly balmy temps, ADOT crews in the high country know all too well that winter is right around the corner. That's why they're readying snowplows and training snowplow drivers.
Earlier this year, 450 ADOT employees and snowplow operators attended an annual winter workshop in Phoenix. The training included instruction from industry experts and ADOT's in-house experts on winter safety, environmental impacts, weather forecasts, policies, equipment and driving techniques.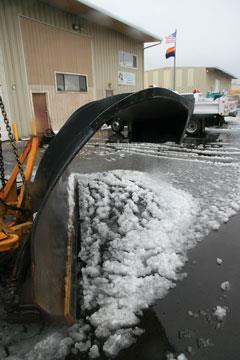 With 375 snowplow operators ready to drive ADOT's nearly 200 snowplows stationed all around the state, we will help keep the highways open and passable during winter storms this year.
With that said, it's never a good idea to just go driving in the high country with snow in the forecast. Check ADOT's Arizona Traveler Information website (az511.gov) and ADOT's Twitter feed (@ArizonaDOT) regularly during winter storms to get the latest in road conditions. If possible, you should delay your travel up north if there's a snowstorm coming in.
One more pro tip: Always carry an emergency roadside kit in your vehicle. You never know when you might happen upon a crash or if the highway gets snowed in. Having warm blankets, food and water, a fully charged cellphone and extra clothing can come in very handy when you need it.
For more tips on driving in winter weather, visit our Know Snow page.