ADOT ready to assist police agencies at all hours
ADOT ready to assist police agencies at all hours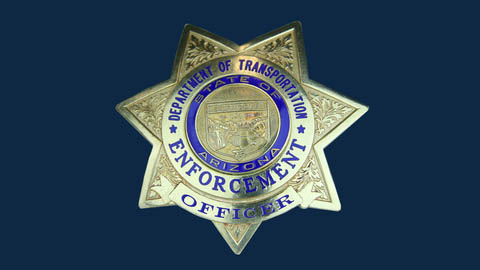 By Ryan Harding / ADOT Communications
The call came in at 6 p.m.
Faith Contreras, facial recognition program manager for ADOT, answered the phone. It was the Department of Public Safety with an urgent request from the Tucson Police Department. In just a couple of hours, detectives with Tucson PD's Internet Crimes against Children Unit were meeting a suspected online child predator who believed he was meeting with a underage female, and they needed to find out his identity.
Acting quickly, Contreras took the photo obtained by Tucson PD and ran it through ADOT's facial recognition system coming up with a potential lead. DPS provided the information back to Tucson PD, and detectives were able to determine the potential match was in fact their suspect. Police met up with the suspect as planned and arrested him.
This is an example of how ADOT's Enforcement and Compliance Division works to assist other law enforcement agencies in solving their cases, even after hours.
"As part of the larger law enforcement community in Arizona, we're ready to help however we can no matter the time of day," Contreras said.
ADOT's Enforcement and Compliance Division will also aid other law enforcement agencies by helping to identify vehicles involved in crimes and working with local law enforcement agencies near Arizona's ports of entry.