ADOT is ready to support new Arizona governor
ADOT is ready to support new Arizona governor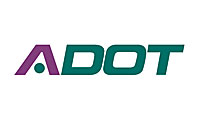 By John Halikowski
Director, Arizona Department of Transportation
As we enter a new year and embrace the vision of a new governor, it is appropriate to take a look back and prepare ourselves for the future. When I became director of the Arizona Department of Transportation in 2009, I took the lead of an agency gripped by the state's worst economic downturn in recent times. Yet despite the adversity, ADOT focused on our mission to provide a safe, efficient and cost-effective transportation system. We made the necessary operational and fiscal adjustments in our transformation into a 21st-century service-based organization, and we continue to advance the transportation component of "competitiveness" to improve all ADOT operations with the goal of being the "go-to" source for all things that are related to transportation.
ADOT is now prepared to transition and improve upon that spirit of progress to the new administration under the leadership of Governor-elect Ducey. In fact, ADOT has already shared our past accomplishments, ongoing progress and future challenges with the transition team in place to connect the new administration with the different state agencies.
Transition is a great opportunity for all of us to get behind a new vision and refocus our mission. ADOT has developed some momentum over the past five years. Major accomplishments include the rollout of the Key Commerce Corridors plan to capitalize on Arizona's geographic location and connect transportation infrastructure with the state's economic vitality; launching a higher-security redesigned driver license and state ID card; implementing enterprise initiatives that derive alternative funding sources without additional taxpayer contributions; successfully pursuing public-private partnerships; achieving the final decision point on the South Mountain Freeway to expand the Phoenix metropolitan loop freeway system; and driving forward the Interstate 11 and Intermountain West Corridor study. Our agency co-chaired the Transportation and Trade Corridor Alliance to bring the public and private sectors together to design a Roadmap to better connect Arizona to global markets. Along the way ADOT also protected the state's $19 billion investment in transportation infrastructure, dedicating countless pavement preservation and bridge refurbishment projects to maintain safe mobility and reliable connectivity for communities across Arizona.
As ADOT's director, it is my duty to guide the department according to the vision and mission of our new governor. ADOT must utilize and share its resources in the most efficient way possible to provide maximum benefit to our citizens. Keeping this mission in mind, ADOT will do its part to realize Governor-elect Ducey's vision of an Arizona that "provides opportunity for all."